Junior Database Assistant at The International Organization for Migration (IOM)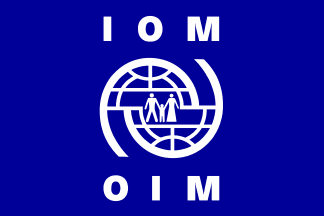 The International Organization for Migration (IOM) – Established in 1951, IOM is the leading inter-governmental organization in the field of migration and works closely with governmental, intergovernmental and non-governmental partners. IOM is dedicated to promoting humane and orderly migration for the benefit of all. It does so by providing services and advice to governments and migrants.
We are recruiting to fill the position below:
Job Title: Junior Database Assistant
CFCV No: SVN2023.58
Location: Maiduguri, Borno
Organizational Unit: DDRR
IOM Classification: G3
Type of Appointment: Special Short-Term (SST) 6 months with possibility of extension
Estimated Start Date: As soon as possible
Context
Working under the overall supervision of the DDRR Programme Manager and the direct supervision of the Project Manager (ICRS) and in coordination with the other members of the team the Junior ICRS database Assistant will be responsible for keeping all relevant project documents and data systems up-to-date and performing other duties as assigned by the ICRS Project Manager.
Core Functions / Responsibilities
Assist in all aspects of data collection, verifying the quality of the data collected at the same time.
Based on profiles received and recorded in the database, provide suggestions for the implementation of appropriate supports/solutions.
Keep all relevant project documents and data systems up to date.
Conduct interviews and fill out "Socio-Economic Demographic Profile Survey" forms.
Support the conducting of service providers mapping and identify local partners for possible cooperation in assisting the target population.
Input data into the centralized database quickly while maintaining data integrity and accuracy.
Perform other related duties incidental to the work described herein, and/or assigned by the ICRS Project Manager.
Required Qualifications and Experience
Degree / Certificate in a related field; preferably in IT, Database Management, Information Management of a related field; or an equivalent combination of education, training & experience.
Experience:
Minimum one year of relevant professional experience or three years for candidates with school diplomas.
Demonstrated ability to maintain confidentiality required; preferably experience within the United Nations and/or the International Humanitarian Field.
Experience in Data collection and data entry, or related fields
Experience working with IOM's ICRS system.
Skills:
Strong communication and interpersonal skills
Knowledge of data analysis and evaluation methods
Experience with humanitarian aid and development work
Ability to think critically and analytically.
Excellent organizational and time management skills
Ability to work effectively with diverse groups and individuals
High level of computer literacy
Languages:
For all applicants, fluency in English is required (oral and written).
Skills:
Computer literacy required: MS Office suite (Word, Excel, Access)
Good knowledge of clinical care especially in the Primary or secondary Health Care settings.
Good communication skills and proven ability in working in a team.
Required Competencies:
The incumbent is expected to demonstrate the following competencies:
Values:
Inclusion and respect for diversity respects and promotes individual and cultural differences; encourages diversity and inclusion wherever possible.
Integrity and transparency: maintain high ethical standards and acts in a manner consistent with organizational principles/rules and standards of conduct.
Core Competencies – behavioural indicators level 1:
Teamwork: develops and promotes effective collaboration within and across units to achieve shared goals and optimize results.
Accountability: takes ownership for achieving the Organization's priorities and assumes responsibility for own actions and delegated work.
Communication: encourages and contributes to clear and open communication; explains complex matters in an informative, inspiring, and motivational way.
Delivering results produces and delivers quality results in a service-oriented and timely manner; is action-oriented and committed to achieving agreed outcomes.
Managing and sharing knowledge continuously seeks to learn, share knowledge, and innovate.
How to Apply
Interested and qualified candidates should submit their Applications via email to: [email protected] using "SVN2023.58 Maiduguri Junior Database Assistant G3" as the subject of the email.
And
Click here to apply online
Application Deadline  Thursday; 18th May, 2023.
Note
In order for the applications to be considered valid, IOM only accepts applications with a Cover Letter not more than one page specifying the motivation for application, addressed to Human Resources, International Organization for Migration (IOM)
All applications should include a functional email address, mobile numbers, and detailed Curriculum Vitae (CV).
This position is open only to Nigerian National applicants and only shortlisted candidates will be contacted.
Only candidates residing in the country of the duty station and within commuting distance of the duty station will be considered.
Appointment will be subject to certification that the candidate is medically fit for appointment, confirmation of all documents, and security clearances.
The appointment is subject to funding confirmation.
Women with the above qualifications are encouraged to apply