Human Resource and Administrative Assistant at eHealth4everyone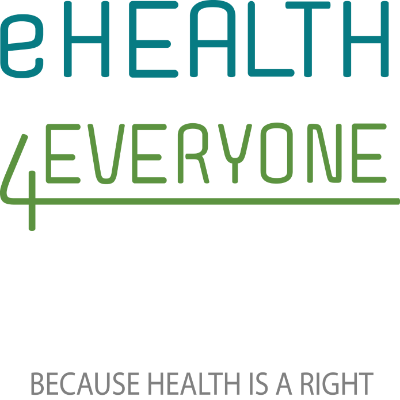 eHealth4everyone is a digital health enterprise based in Nigeria (Africa) contributing to health service delivery using data science and information technology. At ehealth4everyone, our goal is saving lives and our approach is information and technology. We believe that if health is a right, proven digital health solutions and expertise such as ours should not be a privilege.
We are recruiting to fill the position below:
Job Title: Human Resource and Administrative Assistant
Locations: Abuja & Uyo – Akwa Ibom
Job Description
The Human Resource Assistant will perform administrative and human resource technical tasks and services to support effective and efficient operations of the organization's human resource team.
S/he should display remarkable understanding in the areas of performance management, sourcing and recruiting, talent management, onboarding, employee relations, organizational development, retention management, succession planning and compensation and benefits.
The HR & Admin Assistant will ensure that the organization runs smoothly while demonstrating initiative and excellent problem-solving skills in his/her day-to-day activities.
Responsibilities
Support all internal and external HR-related inquiries or requests.
Oversee the completion of compensation and benefit documentation.
Assist with performance management procedures and come up with performance improvement plans.
Schedule meetings, interviews, and HR events and maintain agendas.
Support in team building and team bonding activities.
Coordinate training sessions, Ideathons and seminars.
Perform orientations and update records of new staff.
Produce and submit reports on general HR activity.
Process payroll and resolve any payroll related issue.
Follow up with the offboarding process for team members exiting and ensure there are no lags in between.
Complete offboarding process and conduct exit interviews.
Maintain digital and electronic records of employees.
Serve as a point of contact with external stakeholders.
Assist with the recruitment process by identifying candidates, performing reference/background checks, and issuing employment contracts.
Keep up-to-date with the latest HR trends and best practices.
Qualifications and Skills
A Degree in Human Resource Management, Industrial Relations & Personnel Management, Business Administration, Psychology or any related field is required.
Excellent problem solving and analytical skills.
Efficient use of Google drive and HRIS is an added advantage.
A professional certification is an added advantage. E.g CIPM, PHRi, CIPD etc.
At least one year of proven experience in Human Resource Management, Administrative assistance or any relevant human resources/administrative position.
Excellent organizational & time-management skills.
Proven experience in the activities listed above.
Proficient use of excel and good knowledge of Microsoft packages.
Strong verbal and non-verbal (written) communication skills
Excellent interpersonal skills, detail-oriented and meticulous in approach to tasks.
Basic knowledge of labor legislation.
How to Apply
Interested and qualified candidates should:
Click here to apply
Note
Select your position of interest and submit your application.
Kindly ensure you upload an updated CV.
Application Deadline 13th June, 2023.