Country Purchasing Manager at Kyosk Digital Services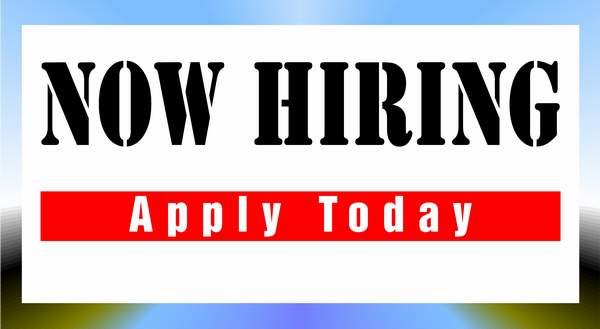 Export Trading Group is the largest agricultural-commodity supply chain company in East and Southern Africa. The Company originates (buys) crops at farm gate "up country" in over 25 African countries, aggregates and processes them in a network of proprietary facilities and exports them internationally.
Country Purchasing Manager
Location: Lagos
Job Description
We are looking to bring on board an analytically minded individual to join our team as a Purchasing Manager.
The individual will be tasked with analyzing our current buying systems and create the best practices for day-to-day purchasing operations in partnership with the Finance team.
He/she will be tasked with establishing purchasing goals based on company inventory needs and usage projections; team management including setting clear business objectives for the purchasing team.
This position takes charge of the development and implementation of the purchasing strategy, policies & plans; product pricing strategies; supplier contract renewals, negotiations as well as returns while ensuring quality and cost control.
Roles and Responsibilities 
Strategic Alignment:
Champion the development of the purchasing and pricing strategies in the organization and ensure alignment with the overall business strategy.
Lead the development and implementation of proper purchasing policies, controls, SOPs and processes.
Develop, implement and improve business planning capabilities by understanding and challenging market demand as well as leading internal activities to ensure these demands are met.
Operational Excellence:
Spearhead improvements to the current purchasing system that will improve vendor relationships, lower the cost of doing business and improve the turnaround time of orders.
Collaborate with the Warehouse Manager to develop metrics for gauging inventory level needs and then maintain those levels throughout the year.
Play a crucial role in creating profitable ways to manage obsolete and slow-moving stock to help offset losses.
Review technical specifications for products received; ensure we always have multiple options to buy products at the lowest price; ensure we get priority treatment when stock levels are low.
Supplier Management:
Lead all negotiations in the purchase of supplies, equipment, materials and services for the business in accordance with company purchasing policies and budgetary restrictions.
Tracks vendors for payment terms and partners with finance to ensure timely payment.
Establish and maintain effective working relationships with suppliers to support the delivery of purchasing deliverables and manage the Company's overall working relationships with key supplier partners.
Cost Management:
Represent the company in negotiating contracts with our vendors to guarantee the best prices for products procured including trade and bulk discounts.
Identify opportunities for cost saving for the department and organization at large.
Evaluate and propose new purchasing programs and processes that will improve cost, quality and customer responsiveness.
Product Pricing:
Utilize key information such as market & economic trends, product acquisition price, transport, storage and delivery costs to advise the final product prices.
Work closely with the finance and warehouse teams to inform and review product prices to warrant the best price in the market and attainment of the organization's profitability plans.
Research and monitor competitor activities to advise management on product pricing and product sources to gain competitive advantage in the market.
Budget management:
Lead the development of the purchasing budget and monitor how it's spent throughout the financial year.
Create proper forecasting reports for planning purposes in line with market demand and sales performance.
Work closely with the Finance Department in the execution of the purchasing budget, monitor and manage credit line limits in line with the said budget.
Requests credit line increases, and payments as appropriate.
Risk Management & Compliance:
Identifying and evaluating operational risks such as supply, quality, safety, environment, security and regulatory compliance.
Continuously monitor this to ensure proper mitigative actions are in place to cushion the company from exposure and drive consistent adherence.
Evaluate supplier contracts to ensure they are in compliance with government regulations and internal policies.
Review and maintain a good record of purchasing files and records (purchase orders, contracts, etc.) to ensure its compliance with company policies and procedures and ensure the availability of documentation.
Review and monitor capital purchases to ensure compliance with company policies and procedures.
Performance Management:
Manage the company's day-to-day purchasing activities and ensure that each team member is meeting their personal performance standards.
Maintaining and developing operations performance by implementing KPIs & continuous improvement systems.
Develops and promotes a customer-focused orientation towards purchasing and materials management while promoting a collaborative culture between purchasing and all business units.
People Management and Development:
Recruit and manage a motivated and aggressive team to deliver the purchasing mandate.
Schedule frequent one on one sessions with the team members to evaluate performance, identify areas of development and address any challenges.
Analyze, develop and monitor performance quality measures for the department.
Any other duties assigned from time to time within the purchasing department.
Skills & Experience required: 
Bachelor's degree in Business Administration, Supply Chain, or related field;
A minimum of 6 – 8 years experience with a minimum of 3 years in a similar role as a Purchasing Manager within FMCG or retail;
Experience in supply and demand planning is an added advantage;
In-depth knowledge of the consumer goods industry with an interest in market dynamics along with an intuitive business sense;
Strong local knowledge, a deep understanding of consumers and a strong commercial acumen;
A good understanding of vendor management software;
A knack for negotiating;
Strong experience in managing teams of people across projects &/or business units; Strong analytical skills with a demonstrable ability to capture and communicate projections as well as to model out various scenarios using Excel;
A hands-on, empathetic and results-oriented approach to leadership and people management; and a 'no-excuses', 'just do it' approach to getting things done;
Professional certification in Purchasing & Supply will be an added advantage;
Strong financial analysis and forecasting skills. Ability to create and maintain basic financial and operation reports.
Analytical thinker who can work independently with minimal oversight, and the ability to make educated decisions focused on business strategy.
Focused and cost-based mindset – always double-checking to ensure the best deal on products and will not hesitate to make a return if needed.
Competencies; 
Strategic Leadership & Orientation;
Strong Commercial Acumen;
Drive for Execution;
Stakeholder Management;
People Development & Management;
Strong Negotiation Skills;
Tech Savvy.
Method of Application
Closing date: 15th August 2023