Admin Officer at Babban Gona Farmer Services Nigeria Limited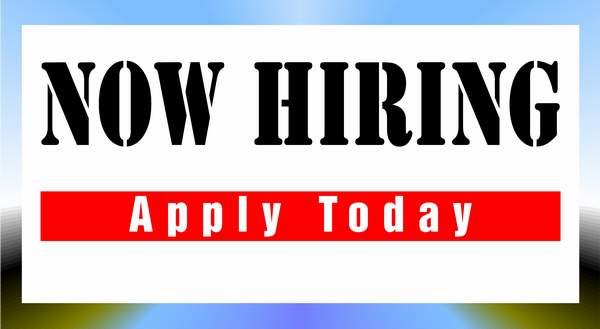 Babban Gona Agricultural Franchise is a financially sustainable, high impact and highly scalable social enterprise, which is part-owned by the farmers it serves. Babban Gona is an innovative model designed to serve the bottom of the pyramid and transform agriculture into a job-creation engine. Through this agricultural franchise, Babban Gona offers a suite of services to smallholder farmers, helping them to overcome the challenges of fragmentation and low economies of scale.
We are recruiting to fill the position below:
Job Title: Admin Officer
Location: Lagos
Job Description
We are seeking a highly organized and detail-oriented Admin Officer to join our team.
The Admin Officer will play a vital role in providing administrative support, managing office operations, and ensuring smooth coordination among various stakeholders.
The successful candidate must possess excellent attention to detail, be adept at tracking and organizing information, and be able to work on weekends when required. Strong decision-making skills, the ability to manage multiple stakeholders and changing priorities are also essential for this role.
Perform general administrative tasks, including managing office supplies, coordinating mail and deliveries, maintenance of staff laptops and office equipment, and routine maintenance.
Create and maintain organized filing systems, both physical and digital, to ensure efficient retrieval of documents and information.
Assist in scheduling meetings, appointments, and travel arrangements for staff members, ensuring all logistics are handled effectively.
Coordinate with external vendors and service providers to ensure smooth operations of facilities, maintenance, and other related services.
Monitor and maintain office inventory, including stationery, equipment, and supplies, and place orders as needed.
Assist in organizing company events, meetings, and conferences, including venue booking, logistics coordination, and catering arrangements.
Handle confidential and sensitive information with integrity and discretion, maintaining a high level of professionalism at all times.
Negotiate prices for goods or services to ensure that they are fair market value.
Coordinate with vendors to ensure that they deliver on time and meet quality standards.
Ensure staff are properly assigned their work tools upon resumption.
Prepare regular reports on expenses and office monthly budgets.
Perform other duties are may be assigned to you from time to time.
Requirements
Work Experience:
Bachelor's Degree in Business Administration, Office Management, or a related field.
Relevant certifications are a plus.
Flexibility to work on weekends and outside of regular office hours when required.
High level of professionalism, confidentiality, and integrity in handling sensitive information.
Great negotiation skills.
Must be open to travel to locations where BG Operates.
Preferably someone that stays on the Island.
Minimum of 3 years of experience in an administrative role, preferably in a fast-paced environment.
Strong attention to detail and ability to maintain accurate records and reports.
Proficiency in Microsoft Office Suite (Word, Excel, PowerPoint) and other relevant software applications.
Proven ability to manage multiple tasks and changing priorities effectively, with excellent organizational and time management skills.
Strong decision-making skills, with the ability to prioritize tasks and solve problems proactively.
Excellent communication and interpersonal skills, with the ability to interact with individuals at all levels of the organization
Ability to work independently and collaboratively, demonstrating a high level of initiative and a proactive approach to tasks.
Start Up Environment:
Thrives in a fast-paced, start-up environment with dynamic business priorities.
Unlocking Potential of Team Members:
Extensive experience and passion for coaching mentoring a team.
How to Apply
Interested and qualified candidates should:
Click here to apply
Closing date: Unspecified