Manufacturing System Manager at International Breweries Plc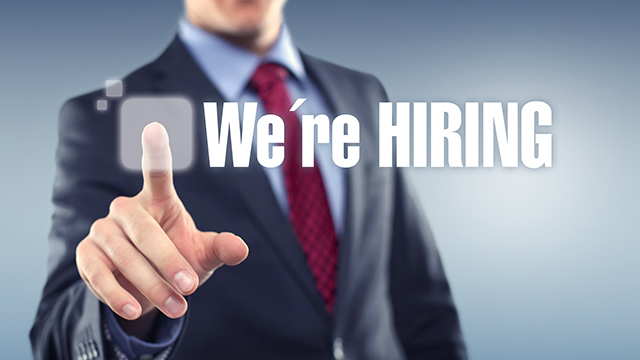 International Breweries Plc – Our Dream is to bring people together for a better world. Beer, the original social network, has been bringing people together for thousands of years. We are committed to building great brands that stand the test of time and to brewing the best beers using the finest natural ingredients.
Our diverse portfolio of well over 400 beer brands includes global brands Budweiser, Corona and Stella Artois; multi-country brands Beck's, Castle, Castle Lite, Hoegaarden, and Leffe; and local champions such as Aguila, Bud Light, Jupiler, Klinskoye, Modelo Especial, Quilmes, Skol, and Victoria.
We are recruiting to fill the position below:
Job Title: Manufacturing System Manager
Job Requisition ID: 30047607
Location: Ilesa, Osun
Employment Type: Full-Time
Key Purpose
The key purpose of this role is to ensure resource availability to execute projects in brewery, provides C&A operational support at brewery level to ensure maximized productivity, efficiency and availability. and ensure integrity of the control layer including MES integration.
Key roles and responsibilities
Continuity and Risk Accountable for system BCP and DRP plans for the brewery.
In partnership with Solutions, develops and implements approaches to hardware and software obsolescence.
Accountable for manufacturing system security.
Contribute to the sharing of best practice between breweries
Ensure adherence to antivirus and support patch requirements.
Vendor Management with support from ZBS/Solutions to enhance the effectiveness of C&A vendors.
Validation of system integrator effectiveness and quality. Necessary service level agreements to be in place with vendors.
Partnering provide single point of contact between brewery and solutions.
Systems available at all times to support production requirements
Ability to adapt to new production requirements
Visibility and reporting of plant processes
Alignment to global supply systems
Ensure standardization is adhered to in order to leverage skills and scale
Ensure proper root causes established to eliminate problems
Identify potential C&A solutions to resolve business problems
Comply with safety, health and environmental procedures.
Manage ZBB Automation and CAPEX budgeting process
Control departmental costs.
People Management facilitate team problem solving and decision-making
Lead the manufacturing systems team in a manner that engenders ownership, empowerment and team interaction
Lead the development of systems' team goals and ensure these are communicated and understood by team members
Comply with and administer Zone people cycle
Ensure training need analyses are conducted and training plans developed for team members
Ensure appropriate competencies are developed in the team, and ensure cross skilling occurs within the systems team
Ensure safe plant operations
Ensure effective process control
Optimize and improve plant processes
Well Managed C&C function
Well managed and properly maintained C&A environment.
Profile
Diploma in Engineer Electrical, Electronics, Mechatronics
Ability to anticipate situations and take charge
PLC systems
Manufacturing processes
S88 batch control standard
Field instrumentation and networks
SCADA systems.
Ability to learn new systems quickly
Exceptional verbal and written communication skills
Minimum 3 years' experience with Control and Automation
Microsoft server software
Manufacturing Execution systems (MES).
How to Apply
Interested and qualified candidates should:
Click here to apply
Closing date: Not specified