Global Marketing Manager at ENGIE Energy Access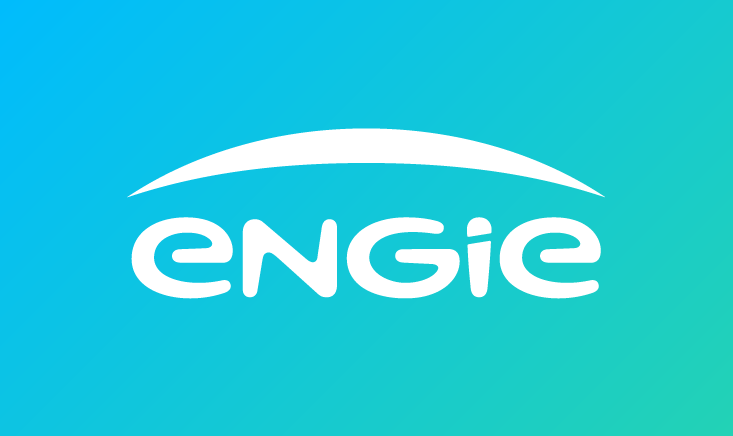 ENGIE Energy Access is one of the leading Pay-As-You-Go (PAYGo) and mini-grids solutions provider in Africa, with a mission to deliver affordable, reliable and sustainable energy solutions and life-changing services with exceptional customer experience. The company is a result of the integration of Fenix International, ENGIEMobisol and ENGIEPowerCorner; and develops innovative, off-grid solar solutions for homes, public services and businesses, enabling customers and distribution partners access to clean, affordable energy.
ThePAYGosolar home systems are financed through affordable installments from $0.19per day and the mini-grids foster economic development by enabling electrical productive use and triggering business opportunities for entrepreneurs in rural communities. With over 1,700 employees, operations in 9 countries across Africa (Benin, Coted'Ivoire, Kenya, Mozambique, Nigeria, Rwanda, Tanzania, Uganda and Zambia), over 1.2 million customers and more than 6 million lives impacted so far, ENGIE Energy Access aims to remain the leading clean energy company, serving millions of customers across Africa by 2025.
We are recruiting to fill the position:
Job Title: Global Marketing Manager 
Requisition ID: 10298
Location: Nigeria
Business Unit: GBU Flexible Gen & Retail
Division: Energy Access
Contract Type: Permanent
Reporting: Global Head of Sales & Marketing
Job Grade: 16
Job Purpose / Mission 
The Marketing Manager is a key part of the Global Sales & Marketing team responsible for the development and execution of strategic & tactical sales and marketing initiatives for the EEA organization across Africa.
This role will be responsible for contributing to the development and overseeing the execution of strategic & tactical marketing activities to bring life-changing products to millions of customers and overall commercial success for the business.
The preferred candidate will have robust experience with sales-driven marketing and trade visibility initiatives in Africa.
Key Responsibilities & Activities
Be a thought partner to and support country teams in the development of impactful marketing strategies, plans and campaigns to support the sales, customer finance, CX and product functions in meeting the country's business goals and objectives.
Own the implementation of set initiatives across all markets including campaign launch across various channels.
Create and cascade frameworks & tools for execution of sales and promotional campaigns, trade marketing across the EEA markets
Coordinate regular trainings and provide general support to country marketing teams in identified areas of improvement. Also, collaborate with and provide support to other global departments such as product, customer experience, customer finance.
Create benchmarks, best practices and tools for country marketing teams to plan, implement and monitor the performance of their activities, such as: marketing campaign plans, customer segmentation analysis, ROI metrics & measurement, budgeting and reporting processes.
Supervise the Global Graphic Designer in line with the EEA performance management framework.
At global and Country level develop the Marketing budget and support Country teams in setting budgets aligned with marketing strategy/mix ambition.
Own the development of GTM for global lead product launches and cascade to Country teams for implementation.
Own the animation of Sales Teams through creative and profitable trade promos that result into increase in volume or revenue.
Own the design and implementation of group wide Marketing campaigns in line with business priorities and seasonality.
Qualifications
Bachelor's Degree in Business or relevant fields.
Experience:
6 – 8 years' experience in marketing with FMCG, Telco or Solar Industry experience in Africa.
Experience with building and managing marketing teams across different geographies and cultures.
Highly innovative and collaborative, with excellent interpersonal and influencing skills
Ability to collaborate with teams across a variety of locations and cultures
Excellent project management skills paired with great attention to detail
Exceptional verbal, written, and visual communications skills
Self-starter and ability to work independently
Ability to utilize data to measure activity and extract key insights to iterate and refine initiatives
Ability to identify target audiences, develop strategy and employ tactics that engage, inform and motivate them
Language(s):
English
French or Portuguese is a plus
How to Apply
Interested and qualified candidates should:
Click here to apply
Note
We thank all applicants for their interest, however, due to the large volume of applications we receive, only shortlisted candidates will be contacted.
ENGIE is an equal-opportunity employer, promotes diversity and is committed to creating an inclusive environment for all. All applications are screened based on business needs, job requirements and individual qualifications, without any regard to origin, age, name, sexual identity, orientation or preference, religion, marital status, health, disability, political opinions, union involvement or citizenship. Our differences are our strengths!