Store Officer at Brand Regimen SFS Limited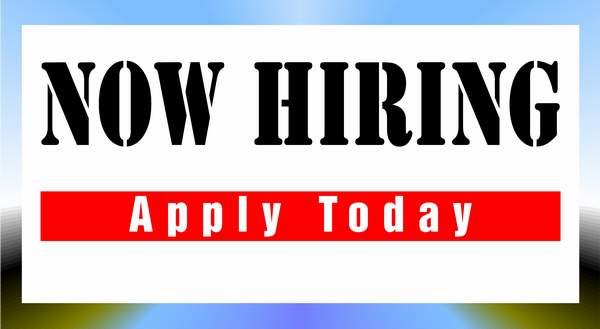 BrandRegimen SFS Limited is a customer-centric direct response marketing & experiential platform that provide solutions which create values and increase all round brand equity among the intended stakeholders. We provide solutions that not only address the immediate campaign objectives but builds sustainable brand equity. Solutions that provide the brand with a consistent and memorable recall with a genuine competitive advantage.
We are recruiting to fill the position below:
Job Title: Store Officer
Location: Ikorodu, Lagos
Employment Type: Full-time
Job Description
We are looking for a Store Officer to join our team! The Store Officer will contribute to the efficient and effective operation of the company by ensuring all day-to-day inventory control and management procedures are strictly adhered to. This entails proper scheduling, record keeping, and inventory control management.
Job Summary
Receive, inspect, reconcile and verify inventory with purchase order listings (check materials thoroughly for quality, quantity, specification, condition etc.) before acknowledging stock received.
Store inventory appropriately for safekeeping and efficient retrieval. Maintain daily records (across all SKUs i.e. entry, withdrawals and depletion) of stock in the warehouse
Ensure daily Stock Bin card posting and reconciliation. Maintain daily records (across all SKUs i.e. entry, withdrawals, and depletion) of stock in the warehouse
Present weekly reports on various aspects of the inventory
Escalate damaged/ short-dated goods supplied and return them immediately.
Issue stock to customers and Sales Representative and other channels according to the laid down procedures. Ensure that products are issued on a First In First Out (F.IF.O)
Ensure adequate record keeping (short-dated products to expiry date are reported and documented
To ensure proper stocking by using appropriate methods of care and preservation to avoid any damage and loss of stock
Requirements
B.Sc / HND Certificate.
At least five (5) years of Industry knowledge and experience is preferably in a retail re-distribution company.
Knowledge of inventory management.
Skills:
Proficient with working knowledge of Microsoft Excel & Microsoft
Administration Skills Physical Attributes: Ability to occasionally push, pull, stoop, kneel, crouch, and reach above shoulder level when storing or retrieving materials.
Excellent verbal and written communication skills.
How to Apply
Interested and qualified candidates should send their CV to: [email protected] using the Job Title as the subject of the mail.
Or
Click here to apply
Application Deadline 7th July, 2023.