Senior Accountant at Maersk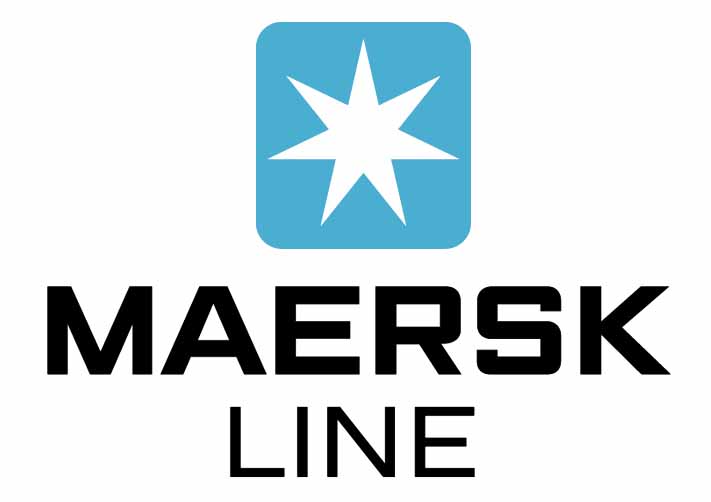 Maersk is an integrated container logistics company working to connect and simplify its customer's supply chains. As the global leader in shipping services, the company operates in 130 countries and employs roughly 70,000 people. With simple end-to-end offering of products and digital services, seamless customer engagement and a superior end-to-end delivery network, Maersk enables its customers to trade and grow by transporting goods anywhere – all over the world.
We are recruiting to fill the position below:
Job Title: Senior Accountant
Location: Lagos
Employment Type: Full-time
Opportunity
Maersk is seeking an experienced Accountant with good financial analysis skills, who will report directly to the Country Finance Manager.
This individual will work with offshore colleagues in maintaining balance sheet account reconciliations, preparing journal entries, participating in month, quarter, and year-end closing processes, review the P&L, perform investment appraisals, and build business cases.
The ideal candidate will have strong analytical experience, able to work with minimum supervision and effective communication skills.
Key responsibilities
Work with Regional Tax team to ensure 100% compliance on monthly, period payments and filings in Nigeria for Maersk entities.
Ensure that forecasts incorporate trends and current/future business strategies.
Partner with leadership to establish key performance metrics, lead efforts to monitor performance vs. goals, and provide insights for improvement.
Own monthly and quarterly Budget vs. Actual financial statement reporting and ensuring a high degree of quality, timeliness, and accuracy in reporting as well as providing key business insights and perspectives.
Monitor P&L lines during monthly financial close, discuss variances to forecast, and conduct research as needed.
Cash and liquidity management including liaising with regional treasury team.
Drive internal control initiatives within Maersk entities.
Preparation of board pack and consolidation of input to be used in board meetings.
Support initiatives by providing data and analysis that helps the business in achieving its strategic objectives.
Participate in the month-end close process, preparing journal entries, performing account analysis and preparing balance sheet account reconciliations.
Ensure accounting practices and documentation procedures are performed in accordance with IFRS.
Manage statutory audit process and ensuring prompt closure as per agreed timelines
Work with other accounting organization functions, including payroll and AP to ensure appropriate accounting treatment.
Participate in special projects and process improvement initiatives.
Own and manage detailed financial models including the capacity models that drive headcount forecasts, understand, and manage the revenue and cost structure on the P&L, and lead ad hoc financial modelling and analysis.
Who we are looking for
Bachelor's degree in Accounting, Finance, Business, a related field, or equivalent practical experience
5 years of accounting practice and/or industry experience
Experience with International financial reporting standards
ACA/ACCA or Equivalent is required
Strong working knowledge of Microsoft Office applications (Excel, Outlook, Word, PowerPoint)
High-energy, self-motivated, team player with a desire to excel in demanding and fast paced detailed oriented environment
Ability to adapt quickly, work independently, take ownership, and work in a flexible team environment
Good understanding of Tax compliance.
Professional Skills:
Ability to influence various stakeholders without formal authority
Team player with the ability to work in a fast-paced environment.
Ability to work with all levels of internal staff as well as outside clients and vendors.
Ability and willingness to meet business critical deadlines.
Ability to work independently and be responsible to follow up on action items.
Excellent verbal, interpersonal and written communication skills.
Strong analytical, problem-solving and decision-making capabilities.
We Offer
We offer you exciting career opportunities with an international reach to further expand your experience through our diversity-focused and award-winning talent development initiatives.
Energizing and pioneering, this is also an environment that keeps you motivated. You'll be joining a values-led, genuinely diverse, and talented team that is passionate and inspiring, while supporting each other.
We strive to deliver the right environment for the right people while fostering a culture of fairness, mutual respect, responsibility, and care for our business and our customers.
We have a competitive compensation and benefits package. Our talent policies are recognized world-wide as one of the best in the industry and we continue to look for new ways to invest in our people through ongoing personal and professional development initiatives.
We value the diversity of our talent and will always strive to find opportunities to unfold your potential. We're proud of that and we see it as a genuine source of strength for building high performing teams.
How to Apply
Interested and qualified candidates should:
Click here to apply
Application Deadline 29th August 2023.