Research Manager at The Wikimedia Foundation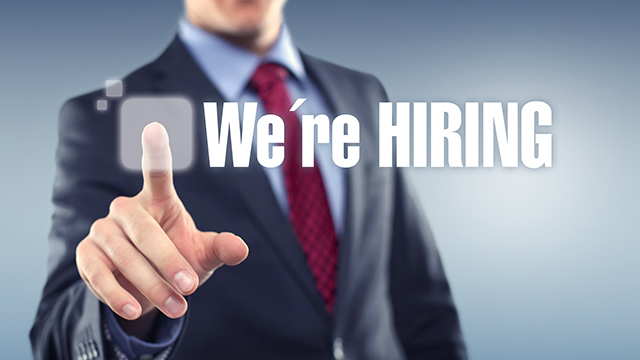 The Wikimedia Foundation is the nonprofit organization that hosts and operates Wikipedia and the other Wikimedia free knowledge projects. Our vision is a world in which every single human can freely share in the sum of all knowledge. We believe that everyone has the potential to contribute something to our shared knowledge, and that everyone should be able to access that knowledge, free of interference. We host the Wikimedia projects, build software experiences for reading, contributing, and sharing Wikimedia content, support the volunteer communities and partners who make Wikimedia possible, and advocate for policies that enable Wikimedia and free knowledge to thrive.
The Wikimedia Foundation is a charitable, not-for-profit organization that relies on donations. We receive financial support from millions of individuals around the world, with an average donation of about $15. We also receive donations through institutional grants and gifts. The Wikimedia Foundation is a United States 501(c)(3) tax-exempt organization with offices in San Francisco, California, USA.
We are recruiting to fill the position below:
Job Title: Research Manager
Location: Remote
Summary
We're hiring a Research Manager strongly committed to the principles of free knowledge, open source and open data, transparency, privacy, and collaboration to join the Research team. As our Research Manager you will be leading a small, highly talented, and ambitious team of research scientists and research engineers to develop models and insights that support the technology and policy needs of the Wikimedia projects across more than 300 languages, and to advance our understanding of the Wikimedia projects.
You'll work remotely with the fully distributed Research team, with members currently spread between UTC+3 and UTC-7.
You will be accountable for our Knowledge Integrity program which is a highly interdisciplinary program with many stakeholders inside and outside of the Wikimedia Foundation.
Within the Foundation, you will work closely with ML Platform, Data Engineering and Event Platform, Legal (Global Advocacy, Trust & Safety), and Product (Moderator tools, Anti-Harassment Tools) teams and more. Outside of the Wikimedia Foundation, you will work with the Wikimedia developers behind bots that operate on the Wikimedia projects, Wikimedia researchers, and Wikimedia affiliates and user groups to understand, translate and prioritize their needs as part of the work of your team.
Responsibilities
Managing a globally distributed team of research scientists and research engineers in the Research team
Creating a team environment where team members feel motivated and inspired
Recruiting, hiring, and onboarding new team members and contractors
Working with team members to set individual performance goals, and supporting them in meeting and evolving their goals and career paths
Developing or updating the roadmap of the team in alignment with the organization's strategic direction, and drafting and executing the team's annual and quarterly commitments
Leading the definition, refinement, and execution of the processes through which the team manages and performs work
Triaging incoming workload, maintaining focus on priorities, and setting realistic expectations with stakeholders and team members
Representing the Research team and the Wikimedia Foundation in the scientific communities through giving invited talks or keynotes, participating in panels, organizing research events or service activities including but not limited to (senior) program committee, track chair or program chair roles.
Skills and Experience
Ph.d or M.Sc Degree plus related work experience in Computer Science, Statistics or related Technical fields; PhD degree preferred
Experience facilitating meetings or convenings of participants with diverse expertise for decision making
Hands-on experience bringing a research idea to a live product or feature.
3+ years of experience managing and leading Data Science or Research teams that have brought research ideas to live product or features
Hands-on experience with scientific research including scientific publishing
Demonstrated ability to start a multi-stakeholder program or roadmap, navigate trade-offs and successfully bring it to completion
Strong written and oral communication skills in English, including the ability to communicate complex technical issues to a cross-team and cross-functional audience.
Qualities that are important to us:
Committed to the mission of the organization and our values
Committed to our guiding principles and human rights policy
Empathetic towards and committed to work with the Wikimedia affiliates and communities
Able to disagree in a respectful manner and work towards a solution even when you disagree
Good at asynchronous communication
Solution-focused. The Wikimedia ecosystem is complex, resources are limited, and our goals and guiding principles are ambitious. We want you to work with your team to find solutions embracing these factors.
An effective and responsible communicator. An active listener.
Self motivated and proactive
Able to manage and lead in the face of ambiguity and complexity
Curious and committed to learn
Additionally, we'd love it if you have one or more of the following:
3+ years of experience managing remote teams
Published research in the past three years
Contributed to scientific communities through service activities in the past three years.
Experience contributing to Wikimedia projects
Experience working in NGO, non-profit, or social good oriented organizations
Experience working with volunteer communities and projects
Experience managing teams that include engineers
Experience conducting research in misinformation, disinformation or the integrity of knowledge
How to Apply
Interested and qualified candidates should:
Click here to apply
Closing date: Unspecified