Humanitarian Affairs Officer at the United Nations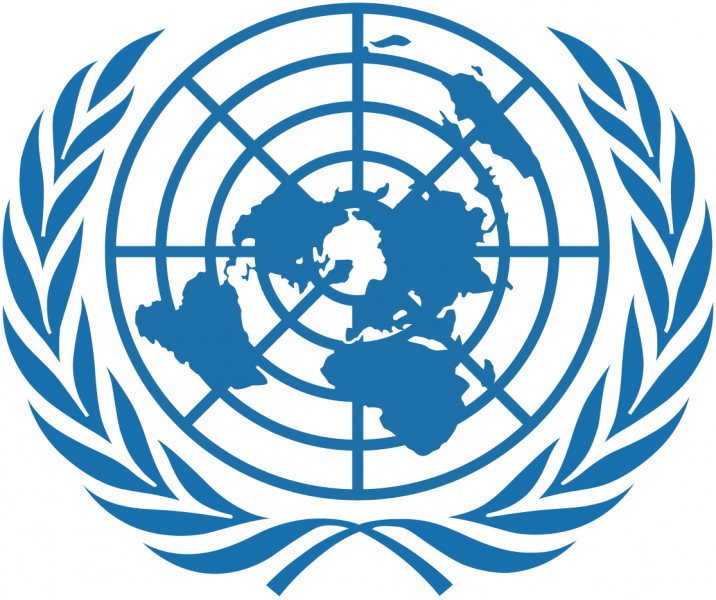 The United Nations is the one international organization with the reach and vision capable of solving global problems. The United Nations Foundation links the UN's work with others around the world, mobilizing the energy and expertise of business and non-governmental organizations to help the UN tackle issues including climate change, global health, peace and security, women's empowerment, poverty eradication, energy access, and U.S.-UN relations.
We are recruiting to fill the position below:
Job Title: Humanitarian Affairs Officer
Job no: 23-Humanitarian Affairs-OCHA-215221-J- (X)
Location: Maiduguri, Borno
Department: Office for the Coordination of Humanitarian Affairs
Grade:  P3
Responsibilities
Within delegated authority, the Humanitarian Affairs Officer will be responsible for the following duties:
Monitors, analyzes and reports on humanitarian developments, disaster relief/management or emergency situations in assigned country/area.
Organizes and prepares studies on humanitarian, emergency relief and related issues; organizes follow-up work, including interagency technical review meetings to support policy development work and decision-making on important issues.
Participates in large, complex projects, to include disaster assessment or other missions; assists in the coordination of international humanitarian/emergency assistance for complex emergency/disaster situations and in ensuring the necessary support (e.g. staff, funding, specialized equipment, supplies, etc.); drafts situation reports to the international community, apprising of situation to date and specifying unmet requirements of stricken countries.
Partners with other humanitarian agencies to plan and evaluate humanitarian and emergency assistance programmes and help ensure that latest findings, lessons learned, policy guidelines, etc. are incorporated into these activities, including gender-related considerations.
Reviews and provides advice on policy issues related to safeguarding humanitarian principles and ensuring the effective delivery of humanitarian assistance.
Organizes and participates in work groups, meetings, conferences, consultations with other agencies and partners on humanitarian and emergency relief-related matters.
Provides guidance to, and may supervise, new/junior staff.
Manages / Assists the production of appeals for international assistance; ensures the proper use and spending of donor contributions channeled through OCHA.
Establishes and maintains contacts with government officials, other UN agencies, non-governmental organizations, diplomatic missions, media, etc.
Undertakes and provides support to technical assistance and other field missions, e.g. participates in field trips to undertake in-depth reviews of specific country coordination mechanisms.
Prepares or contributes to the preparation of various written reports, documents and communications, e.g., drafts sections of studies, background papers, policy guidelines, parliamentary documents, briefings, case studies, presentations, correspondence, etc.
Serves as the primary focal point on specific topics, geographical (administrative) areas or policy-related issues; keeps abreast of latest developments, liaises with other humanitarian organizations, donors, etc., ensures appropriate monitoring and reporting mechanisms; provides information and advice on a range of related issues.
Performs other duties as required.
Competencies:
Professionalism: Knowledge and understanding of humanitarian, emergency relief assistance and related humanitarian issues. Ability to identify issues, analyze and participate in the resolution of issues/problems. Ability to develop sources for data collection. Conceptual analytical and evaluative skills to conduct independent research and analysis, including familiarity with and experience in the use of various research sources, including electronic sources on the internet, intranet and other databases. Ability to apply judgment in the context of assignments given, work under pressure, on occasion in a highly stressful environment (e.g., civil strife, natural disasters, and human misery). Shows pride in work and in achievements; demonstrates professional competence and mastery of subject matter; is conscientious and efficient in meeting commitments, observing deadlines, and achieving results; is motivated by professional rather than personal concerns; shows persistence when faced with difficult problems or challenges; remains calm in stressful situations. Takes responsibility for incorporating gender perspectives and ensuring the equal participation of women and men in all areas of work.
COMMUNICATION: Speaks and writes clearly and effectively; listens to others, correctly interprets messages from others and responds appropriately; asks questions to clarify and exhibits interest in having two-way communication; tailors language, tone, style and format to match audience; demonstrates openness in sharing information and keeping people informed.
PLANNING and ORGANIZING: Develops clear goals that are consistent with agreed strategies; identifies priority activities and assignments; adjusts priorities as required; allocates appropriate amount of time and resources for completing work; foresees risks and allows for contingencies when planning; monitors and adjusts plans and actions as necessary; uses time efficiently.
Education
An Advanced University Degree (Master's Degree or equivalent) in Political Science, Social Science, International Studies, Public Administration, Economics, Engineering, Earth Sciences or a related field is required.
A First-level University Degree in combination with an additional two (2) years of qualifying experience may be accepted in lieu of the advanced university degree.
Work Experience:
A minimum of five (5) years of progressively responsible experience in humanitarian affairs, emergency preparedness, crisis/emergency relief management, rehabilitation, development, or other related area is required.
Humanitarian experience in the field (actual setting where a mission and/or project is being implemented) in emergency situations (complex emergency or natural disaster) is required.
Experience in a humanitarian context within the UN common system or in a comparable international organization is desirable.
How to Apply
Interested and qualified candidates should:
Click here to apply
Note: The United Nations does not charge a fee at any stage of the recruitment process (application, interview meeting, processing, or training). the united nations does not concern itself with information on applicants' bank accounts.
Application Deadline 20th August 2023.