Human Resources Manager at NUGI Limited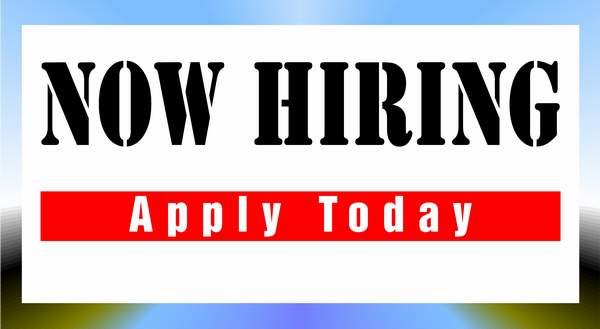 NUGI Limited – We specialize in providing comprehensive engineering construction and processing solutions to clients across diverse industries. Our expertise in civil engineering and construction, we deliver projects that exceed expectations with innovative technology. Join our network and let's connect to explore opportunities for collaboration and growth in engineering and construction.
We are recruiting to fill the position below:
Job Title: Human Resources Manager
Location: Port Harcourt, Rivers
Job Type: Full-time
Job Description
You will play a crucial role in recruiting, supporting, and developing talent, as well as ensuring smooth administrative operations within the company.
Your contributions will help create a positive work environment and drive the company's success.
Responsibilities
Manage the end-to-end staffing process, including recruiting, interviewing, hiring, and onboarding.
Ensure job descriptions are up to date and compliant with local, state, and federal regulations.
Develop training materials and performance management programs to enhance employee understanding of job responsibilities.
Create and maintain a comprehensive compensation strategy based on market research and pay surveys.
Investigate and resolve employee issues and conflicts.
Provide guidance and feedback to teams using performance management tools.
Consistently apply company HR policies.
Maintain organization charts and employee directory.
Collaborate with management to align strategic HR goals with business initiatives.
Manage HR systems and processes.
Conduct performance and salary reviews.
Qualifications
Bachelor's Degree in Human Resources, Business Administration, or related field required.
Minimum of 5+ years of human resource management experience preferred.
CIPM certification is an added advantage.
Requirements / Skills:
Excellent verbal and written communication skills- Excellent interpersonal, negotiation, and conflict resolution skills.
Thorough knowledge of employment-related laws and regulations.
Proficiency in Microsoft Office Suite or related software.
Proficiency with HRIS and talent management systems.
Strong organizational skills and attention to detail.
Proficiency in analytical thinking and problem-solving.
Ability to prioritize tasks and delegate when appropriate.
Act with integrity, professionalism, and confidentiality.
How to Apply
Interested and qualified candidates should send their CV to: [email protected] using the Job Title as the subject of the mail.