Automation Specialist at Coca-Cola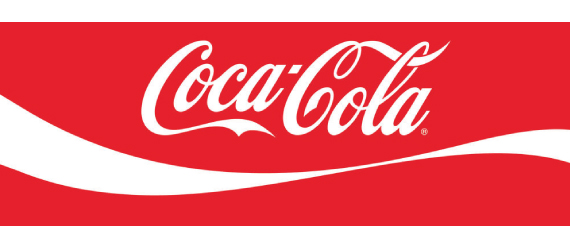 The Coca-Cola Company (NYSE: KO) is the world's largest beverage company, refreshing consumers with more than 500 sparkling and still brands. At The Coca-Cola Company you can cultivate your career in a challenging and dynamic environment. We are the largest manufacturer and distributor of nonalcoholic drinks in the world-selling more than 1 billion drinks a day. Unlock your full potential with a future-focused company that is known and respected throughout the world.
We are recruiting to fill the position below:
Job Title: Automation Specialist
Location: Nigeria (Onsite)
Department: Supply Chain
Team: Engineering
About the Job
The Automation Specialist will carry out maintenance of all electrical/automation equipment (bottling and utilities) and their controls while ensuring high equipment reliability, high product quality, zero safety incidents and consistent delivery of budgeted volume targets.
Key Responsibilities
Get involved in project implementations in the plant to ensure adherence to standard automation requirements for new and existing projects
Always ensure machine uptime by ensuring continuous engineering response improvement
Ensure all breakers and fuses are adequately rated and set, and no vibrating or humming contactors or relays in the panel
Always ensure machine uptime by ensuring continuous engineering response improvement
Ensure that all machine guards, safety switches and status indicators on all equipment are in place and functional
Keep physical record of all electric motor on your line or assigned areas
All motors must be clean and must not overheat, MUST be IP55 compliance
Ensure availability and regular update of all user program backup for all automation equipment in the plant.
Ensure availability and regular update of electrical documentation for all equipment in the plant.
Conduct routine equipment health audit of all electrical controls of all equipment in the plant
Ensure the use of condition monitoring tools for the routine assessment of automation equipment status in all plants and draw CAP for all issues raised.
Adhere to set standards in the plant automation operating procedures.
Carry out regular inventory of automation spares and recommend critical spares to be purchased.
Ensure attendance to shift handover meetings and documents issues and potential win areas for implementation.
Do proper troubleshooting and repair of all electrical and automated machinery and all related controls.
Qualifications and Experience
Candidates should possess a B.Sc. / HND in Electrical / Electronics / Automation Engineering
Minimum of 4 years' electrical/automation engineering experience
Efficient knowledge of SAP
Knowledge of Siemens & Omron PLCs, Danfoss, Omron, Sensors, PLC programming etc.
Efficient knowledge of HMI & SCADA (WinCC Flexible, Zenon, TIA)
Are these your secret ingredients?
Effective planning and organizing skills
Ability to communicate effectively
People management skills
Time management skills
Efficient team player
Drive for results
Instrumentation and Electro-pneumatics skills
Open-minded, intellectually curious & flexible
Ability to lead and manage change
Good knowledge of maintenance procedures
Knowledge and interpretation of policies, procedures, and systems in manufacturing .Effective decision making and problem-solving skills
How to Apply
Interested and qualified candidates should:
Click here to apply
Closing date: Unspecified