Administrative Assistant at The United Nations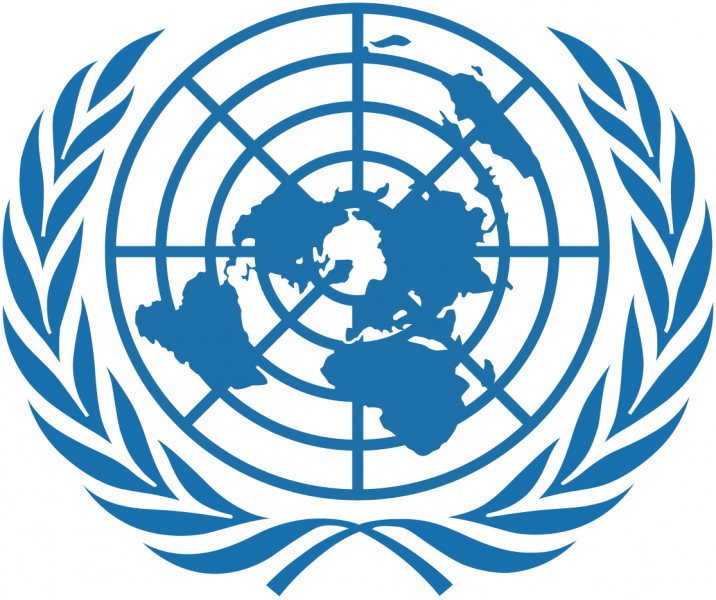 The United Nations is the one international organization with the reach and vision capable of solving global problems. The United Nations Foundation links the UN's work with others around the world, mobilizing the energy and expertise of business and non-governmental organizations to help the UN tackle issues including climate change, global health, peace and security, women's empowerment, poverty eradication, energy access, and U.S.-UN relations.
We are recruiting to fill the position below:
Job Title: Administrative Assistant
Job ID.: 23-Administration-UNOWA-215135-J-Abuja (R)
Location: Abuja
Employment Type: Temporary
Department / Office: SRSG for West Africa/United Nations Office in West Africa
Org. Setting and Reporting
The United Nations Office for West Africa and the Sahel (UNOWAS) is entrusted with the overall mandate of enhancing the contributions of the UN towards the achievement of peace and security in West Africa and the Sahel.
It engages in preventive diplomacy, good offices and political mediation and facilitation in countries in West Africa and the Sahel.
The position is within the Political Affairs Section of the UN Office for West Africa and the Sahel (UNOWAS).
The Administrative Assistant works under the supervision of the Head of Abuja Liaison Office with technical guidance from Mission Support.
The Administrative Assistant is responsible to effectively and efficiently manage all administrative and logistics matters related to the UNOWAS Abuja Liaison Cell including human resources, financial and general administration.
Responsibilities
Within delegated authorities, the Administrative Assistant will be responsible for the following duties:
Human Resources Management:
Initiates, reviews, processes and follows-up on actions related to the administration of the Abuja Liaison Cell's human resource activities, e.g., recruitment of staff and consultants, placement, promotion, relocation, performance appraisal, job classification reviews, separation of staff members, training etc., ensuring consistency in the application of UN rules and procedures.
Responds to enquiries and provides information and advice to staff regarding their entitlements, administrative procedures, processes and practices, conditions of service, duties and responsibilities, and entitlements under the Staff Rules and Regulations.
Oversees the maintenance of vacancy announcement files and keeps track of status of vacancy announcements.
Monitors staffing table and prepare relevant statistical data/charts.
Budget and Finance:
Assists in the preparation and review of financial and human resource proposals/requirements. Consolidates budget/work programme with respect to UNOWAS' budget, trust funds, grants and procurement.
Monitors expenditures and compares with approved budget; prepares adjustments as necessary.
Assists the Supervisor when required in the elaboration of resource requirements for budget submissions.
Liaises with Mission Support, assists in preparation of budget performance submissions and finalization of budget performance reports, analyzing variances between approved budgets and actual expenditures.
Co-ordinates with other finance and budget staff on related issues during preparation of budget reports.
General Administration:
Drafts routine correspondence to respond to enquiries in respect to relevant administrative, financial audit, personnel matters.
Coordinates extensively with POLAS and liaises frequently with Mission Support as well as with UNDP Abuja.
Performs other related administrative duties, as required (e.g., operational travel programme; monitoring accounts, Value-added Tax (VAT) reimbursement; physical space planning; identification of office technology needs and maintenance of equipment, software and systems).
Support with organizing and coordinating events, workshops and partner meetings in Abuja.
Contract Management:
Liaise with Mission Support, assists with day-to-day administration of contracts between the UN and external contractors for outsourced services.
Audits the contractors' invoices against the goods and services provided by the contractor as and when required.
Prepares and processes all UN forms and permissions for contractual and work Unit, Section or Service UN staff, including UN grounds passes, property passes, UN parking permits, swipe-card access and door keys.
Performs other related duties as required.
Education
High School Diploma or equivalent is required. Additional technical/vocational training in secretarial, administration, office management or other relevant field is desirable
Job – Specific Qualification:
Additional technical training in secretarial, administration, office management or other relevant field is desirable.
Work Experience:
A minimum of seven (7) years of experience in administrative services, finance, accounting, audit, human resources or related area is required.
The minimum years of relevant experience is reduced to five (5) years for candidates who possess a first-level university degree or higher.
Competencies:
Professionalism: Ability to perform a broad range of administrative functions, e.g., budget/work programme, human resources, database management, etc. Ability to apply knowledge of various United Nations administrative, financial and human resources and regulations in work situations. Shows pride in work and in achievements; demonstrates professional competence and mastery of subject matter; is conscientious and efficient in meeting commitments, observing deadlines and achieving results; is motivated by professional rather than personal concerns; shows persistence when faced with difficult problems or challenges; remains calm in stressful situations. Commitment to implementing the goal of gender equality by ensuring the equal participation and full involvement of women and men in all aspects of work.
Communication: Speaks and writes clearly and effectively. Listens to others, correctly interprets messages from others and responds appropriately. Asks questions to clarify, and exhibits interest in having two-way communication. Tailors language, tone, style and format to match the audience. Demonstrates openness in sharing information and keeping people informed.
Client orientation: Considers all those to whom services are provided to be "clients" and seeks to see things from clients' point of view. Establishes and maintains productive partnerships with clients by gaining their trust and respect. Identifies clients' needs and matches them to appropriate solutions. Monitors ongoing developments inside and outside the clients' environment to keep informed and anticipate problems. Keeps clients informed of progress or setbacks in projects. Meets timeline for delivery of products or services to client.
Languages:
English and French are the working languages of the United Nations Secretariat. For the position advertised, fluency in English is required. Knowlege of French is desirable.
Assessment:
Evaluation of qualified candidates may include an assessment exercise which may be followed by competency-based interview.
How to Apply
Interested and qualified candidates should:
Click here to apply
Special Notice
This position is temporarily available until December 31, 2024. If the selected candidate is a staff member from the United Nations Secretariat, the selection will be administered as a temporary assignment.
While this temporary job opening may provide the successful applicant with an opportunity to gain new work experience, the selection for this position is for a limited period and has no bearing on the future incumbency of the post.
Appointment for positions in the General Service category is done on a local basis.
Applicants shall be recruited in the country or within commuting distance of the office, irrespective of nationality and length of time the candidate may have been in the country.
Applicants will be responsible for any expenses incurred in taking the relevant examinations at the duty station, and of any costs related to traveling and relocating to the duty station in the event of an employment offer.
Applicants for positions subject to local recruitment are required to be authorized to work in the country regardless of where they live at the time of applying for the job opening.
A staff member holding a temporary appointment in the General Service or related categories may only apply to positions within those categories. For full information on eligibility requirements, please refer to section 5 of ST/AI/2010/4Rev.1 on Temporary Appointments.
The expression "Internal candidates" shall mean staff members who have been recruited after a competitive examination under staff rule 4.16 or after the advice of a central review body under staff rule 4.15. Please note that candidates will be required to meet the requirements of Article 101, paragraph 3, of the Charter as well as the requirements of the position.
At the United Nations, the paramount consideration in the recruitment and employment of staff is the necessity of securing the highest standards of efficiency, competence and integrity, with due regard to geographic diversity.
All employment decisions are made on the basis of qualifications and organizational needs.
The United Nations is committed to creating a diverse and inclusive environment of mutual respect.
The United Nations recruits and employs staff regardless of gender identity, sexual orientation, race, religious, cultural and ethnic backgrounds or disabilities.
Reasonable accommodation for applicants with disabilities may be provided to support participation in the recruitment process when requested and indicated in the application.
The United Nations Secretariat is committed to achieving 50/50 gender balance and geographical diversity in its staff. Female candidates are strongly encouraged to apply for this position.
The United Nations is committed to the highest standards of efficiency, competence and integrity for all its human resources, including but not limited to respect for international human rights and humanitarian law.
Candidates may be subject to screening against these standards, including but not limited to whether they have committed, or are alleged to have committed criminal offences and/or violations of international human rights law and international humanitarian law.
A current staff member who holds a fixed-term, permanent or continuing appointment may apply for temporary positions no more than one level above his or her current grade.
Upon separation from service, including, but not limited to, expiration or termination of, or resignation from, a fixed-term, continuing or permanent appointment, a former staff member will be ineligible for re-employment on the basis of a temporary appointment for a period of 31 days following the separation. In the case of separation from service on retirement, a former staff member will be ineligible for re-employment for a period of three months following the separation.
This equally applies, mutatis mutandis, with respect to a former or current staff member who has held or holds an appointment in another entity applying the United Nations Staff Regulations and Rules and who applies for a temporary position with the Secretariat.
For information on special post allowance, please refer to ST/AI/1999/17. For more details on the administration of temporary appointments please refer to ST/AI/2010/4/Rev.1.
The Staff Regulations, Staff Rules and administrative issuances governing staff appointments can be viewed at: http://www.un.org/hr_handbook/English Staff members of the United Nations common system organizations who will reach the mandatory age of separation or retirement within the duration of the current temporary need period are not eligible to apply.
Application Deadline 15th August, 2023 at 11:59 p.m. (New York time).