Human Resources Manager at London Professional Training Centre (LPTC)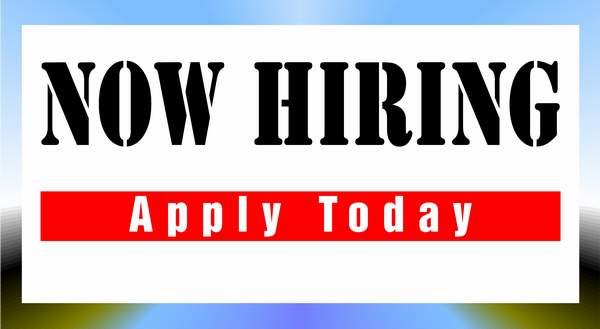 London Professional Training Centre (LPTC) is one of the fastest growing accredited Training and skills development Centre in the UK. LPTC main Campus is located at The Centre for Engineering and Manufacturing Excellence (CEME). The CEME campus is a stunning world-class research, business support, skills and education campus located in East London with a focus on supporting the engineering, manufacturing and technology sectors.
We are recruiting to fill the position below:
Job Title: Human Resources Manager
Location: Lagos (Hybrid)
Employment Type : Full-time
Industry: Professional Training & Coaching
About the Job
We are looking to recruit a HR Manager for our Company. We are a world class Indigenous company focused on Strengthening Health Systems. Our offerings include Healthcare Training, Consulting, Diagnostic centre, Medical equipment supplies. Our branches span across Lagos, Port Harcourt, Benin, Abuja.
The position is responsible for performing HR-related duties in the functional areas of benefit administration, employee relations, recruitment, onboarding, policy implementation, and employment-law compliance.
Duties and Responsibilities
Human Resource Management:
Coordinate all LPTC's efforts related to recruitment, onboarding, and termination of full-time, part-time and temporary employees
Create and maintain master HR files; ensure paperwork is complete and compliant with regulatory requirements and LPTC's needs; complete periodic reconciliation of benefits and payroll records and rectify issues in a timely manner
Administer HR policies and procedures and periodic updates to employee handbook
Assist LPTC staff with HR-related questions and issues and provide periodic communication on benefits and related information to employees
Implement and manage LPTC's recruitment processes; continuously work on developing the most effective and economical recruitment methods and ensure that they align with current and future needs for LPTC's human capital
Administer LPTC's health benefits and retirement plans, including plan selection and open enrollment administration, change reporting, invoicing review/approval; liaise with third-party brokers on benefit plan setup and administration
Develop, implement and manage staff performance and professional development plan that aligns with LPTC's mission, vision and objectives and drives high performance
Nurture a positive working environment and define employee relations practices necessary to promote a high level of employee morale, engagement and motivation
Skills and Qualifications
Degree in Business Administration or related field
3-5 years of hands-on experience in human resource management and administration
Strong Microsoft Excel skills and solid proficiency in other common office applications, specifically in Adobe/Word/Outlook
Solid understanding of federal and state employment regulations
Working knowledge of administrative and HR procedures and business systems (such as HRMS, timekeeping, fixed asset management, etc.)
Key Competencies:
Strong business acumen
Written and oral communication skills
Interpersonal skills and customer service orientation
Planning, prioritizing, and organizing
Problem assessment and problem solving
Strong attention to detail and accuracy
Flexibility and adaptability.
Remuneration and Benefits
Starting Salary: N250,000 Monthly.
Opportunity to benefit from company bonus.
How to Apply
Interested and qualified candidates should:
Click here to apply
Closing date: Not specified