Finance & Administrative Officer at Chemonics International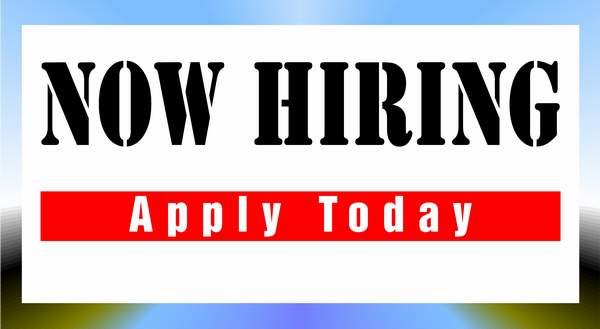 Chemonics International – We're one of the world's leading partners in international development, because where Chemonics works, development works. From our founding in 1975, we have worked in more than 150 countries to help our clients, partners and beneficiaries take on the world's toughest challenges. Today, we re-imagine global supply chains to deliver essential medicines to the right place at the right time. Our global network of more than 4,000 specialists share an unwavering resolve to work better, driven by a conviction that the world must be better.
We are recruiting to fill the position below:
Job Title: Finance & Administrative Officer – USAID Frontier Health Markets Engage Project
Location: Abuja
Employment Type: Full-time
Estimated Start-Date: The estimated start date for the position is expected to be around early October 2023
Background
Chemonics International Inc. is a US-based international development consulting firm operating in over 80 countries, starting up the USAID- funded Frontier Health Markets Engage project in Nigeria. USAID Frontier Health Markets Engage (FHM Engage) is a global cooperative agreement to provide technical assistance (TA) supporting local actors to improve the ability of health markets to meet supply-side gaps and consumer preferences, contributing to equitable provision of and access to high-quality family planning (FP) and other health services and products in mixed health systems. Building on over 30 years of USAID investment, FHM Engage focuses on strengthening local health markets by addressing the root causes of market failures in the core market functions to create the necessary behavior change that catalyzes supply and demand and supports sustainable change.
In line with this approach, FHM Engage seeks achievement toward two main results:
Result 1: Improved market environment for greater private sector participation in the delivery of health products and services.
Result 2: Improved equal access to and uptake of high-quality consumer-driven health products, services, and information.
The FHM Nigeria team has conducted a thorough market diagnostics and co-creation exercise, identifying the root causes of market failures and interventions to address them. These interventions cover various components of the Market Development Approach. It is now necessary to analyze each intervention to assess feasibility, potential impact, and determine the most suitable implementation approach.
Objective
The objective of this activity is to conduct detailed market research for the identified FHM Engage market interventions in FCT and Ebonyi states. This will involve a health facility assessment (HFA) to facilitate an in-depth understanding of the scale and quality of RMNCH healthcare services delivery in the FCT and Ebonyi state. This effort will provide additional information on elements of the private sector community pharmacy (CP), patent and proprietary vendor (PPMV) and health facility ecosystems which provide an enabling business environment for the FP, CH and MNH markets.
The sub-recipient will support FHM Engage Nigeria lead a health facility assessment on private at community pharmacists (CPs), and patent and proprietary medicine vendors (PPMVs) and private health facilities in the FCT and Ebonyi state.
Principal Duties and Responsibilities
We seeks a Finance and Admin Officer for FHM Engage, Nigeria. Based in Abuja and reporting to the Frontier Health Markets (FHM) Engage Operations and Finance Director, the Finance and Admin Officer will provide support in the management, tracking and reporting on financial management and tracking of activities implemented under the FHM Engage Nigeria Project
Applications for this position will be reviewed on a rolling basis. We are looking for individuals who have a passion for making a difference in the lives of people around the world.
Financial Management:
Monitor budgets and expenditures and contribute to budget planning and revision.
Ensure the financial transactions are authorized, recorded, filed with adequate supporting documentation, and maintained.
Assisting FHM Engage staff with working advances settlement in monthly/quarterly basis.
Ensure supporting documents for Abacus settlement are completed based on agreement and technical guidelines.
Assist programme staff with travel expenses and working expenses reimbursement/settlement.
Assist programme and operations for requisition submission as needed.
Support line management to prepare budget monitoring and analysis for all pledges under operations, including accrual report. Support line management collecting data to create Budget versus Actual Analysis under FHM Engage operations budget.
Administration / Operations:
Prepare and submit timely and reliable financial updates, reports and statements.
Provide adequate administrative technical support to programme and operations.
Coordinate visa issuance and other arrangement for HQ staff, visitors and national staff.
Responsible for all travel arrangements of staff, flight bookings, purchase tickets; make hotel/accommodation reservations and clear the payments and keep records thereof.
Ensure proper welcome arrangements for staff, visitors/consultants including pick up/drop from/at airport.
Support in identification and recruitment of vendors based on project rules and regulations.
Filing System and Record Management:
Ensure there is a Standardized filing system applied through the whole programme/operations.
Develop a process to review the filing system (hard and soft files) on a monthly/quarterly basis.
Keep track of all admin documents including registration all internal & external correspondence and records updated.
Responsible for proper record keeping of programme/operations admin activities.
Ensure good and clear communication, knowledge and information sharing mechanism with FHM Engage staff members.
Supervision and Reporting:
The Finance & Administrative Officer will report to and be supervised by the Operations and Finance Director.
Job Qualifications
B.Sc / HND in Accounting, Finance and Administration, or a related Degree.
Minimum of 5 years of relevant work experience in financial management and program administration.
Excellent time management skills and proven capacity working on complex projects..
Superb customer service skills-must be able to work effectively with colleagues from diverse cultural backgrounds and technical expertise. 10. Demonstrated leadership, versatility, integrity, and creativity.
Experience on the USAID, BMGF or U.S. Government funded programs is preferred.
Excellent excel and Microsoft office skills is required, especially for functions relevant to financial management and accounting.
Excellent expertise in the use of Accounting Software is preferred.
Must be conversant with financial and accounting terminology.
Excellent communication skills in English language
Excellent administrative, organizational, and written and verbal communication skills.
Must be authorized to work in Nigeria.
How to Apply
Interested and qualified candidates should send an email with CV and Cover Letter attached to: [email protected] using the Job Title as the subject of the mail.
Note: No telephone inquiries, please. Chemonics will contact finalists.
Application Deadline 22nd September, 2023.