Full Time
Applications have closed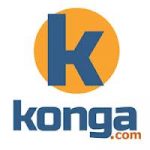 Website Konga
Konga Online shopping in Nigeria for phones, clothes, home & kitchen, computers and more at best prices on Konga.com. Enjoy fast delivery service
Konga Online shopping in Nigeria for phones, clothes, home & kitchen, computers and more at best prices on Konga.com. Enjoy fast delivery service.
Job Title: Category Manager
Job Description
The Category Manager – Fashion, is responsible for the purchasing, pricing, and oversight of all fashion products.
Responsibilities include overseeing costs, pricing, and margins, tracking sales trends, competitive analysis, and the selection, pricing, and procurement of products for special orders and sales events.
Responsibilities
Purchase and supply products in a manner that sells the most products and moves product inventory.
Manage regular purchasing and maintenance of an open-to-buy plan in the Clothing and Footwear categories
Select SKU-specific products from vendors to meet customer demand and maximize sales opportunities.
Provide customer satisfaction by making it easy for customers to find items
Determine the right product mix for the online store.
Determine the type of individual products and the specific numbers that will sleet consumer demand, and identify a product that is of consumer interest.
Compile ad summary reports arid managing in-store promotions.
Penetrate accounts by actively listening, identifying customer needs and expectations, and utilizing total company offering to roost customer seeds from a category perspective.
leverage customer industry, market, and competitive information to gain a competitive edge to drive states and profitable opportunities for categories.
Ensure self and team members have active business plans that are cross-functionally aligned end routinely liven category reviews, and creative direction by utilizing appropriate negotiation techniques which guide customers to win-win results.
Identify business challenges and opportunities to create direction and deliver quarterly results.
Requirements
Bachelor's Degree With significant retail experience (ie Category Management Shopper Insights and/or sales experience.
3-5 years of experience as a Category Manager or similar role.
Previous experience communicating complex and/or detailed information to multiple individuals/audiences with differing knowledge levels, both in writing and verbally.
Strong knowledge of Category Management practices and tools,
Proficiency working in Microsoft Word Excel and PowerPoint.
Experience in delivering advanced insight with a variety of information streams beyond syndicated data.
Supervisory/ managerial experience.
Competence / Skills:
Ability to draw conclusions, address key opportunities understand and apply market
research tools to create selling stories.
Ability to work in conditions which include multiple and sometimes conflicting priorities
Experience in delivering advanced insights with a variety of information streams beyond syndicated data
Ensure self and team members have active business plans that are cross-functional aligned and routinely deliver category reviews.
Create direction by utilizing appropriate negotiation techniques for customers to win-win results
A selfless team player, yet goal-oriented and delivering on an individual capacity basis.
How to apply
Interested and qualified candidates should send their CV to: careers@konga.com using "Category Manager" as the subject of the email.
Note:
Do not pay for any job position
Do not pay for any job training
Do not give away anything of monetary value
Authentic jobs do not ask for money from candidates