Bursar at the Nigeria French Language Village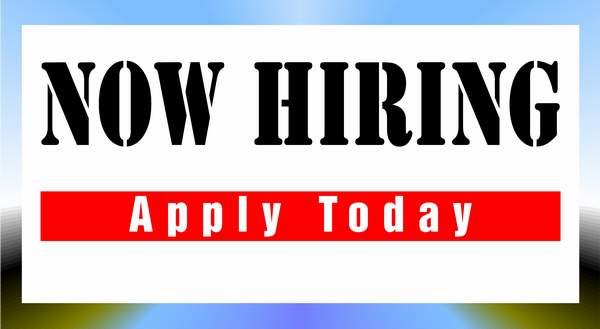 The Nigeria French Language Village is an Inter-University Centre for French Studies, established by the Federal Government of Nigeria to cater primarily for the Language Immersion Programme of undergraduates of French in Nigerian tertiary institutions. It is an autonomous institution within the ambit of the National Universities Commission (NUC).
Applications are invited from suitably qualified candidates to fill the position below:
Job Title: Bursar
Location: Badagry, Lagos
Employment type: Full time
The Position
The Bursar is a Principal Officer and is the Chief Financial Officer of Nigeria French Language Village responsible to the Director / Chief Executive Officer for the day-to-day administration and control of the financial affairs of the institution.
By virtue of his/her position, the Bursar should be able to provide Management of the Nigeria French Language Village with appropriate advice and support for all the institution's financial transactions.
Qualifications
Candidate must possess a good Honour Degree in Accountancy, Finance or Economics from a recognized University with at least a 2nd Class lower Division.
Membership or Fellowship of recognised professional Institutes such as ICAN, ANAN, ACCA, ACA, CNA, CPA, ACMA, etc).
A post-graduate Degree in relevant field will be an added advantage.
Candidates must have at least eighteen (18) years satisfactory post qualification cognate experience, a minimum of four (4) of which must have been spent in the position of a Deputy Bursar, preferably in the University system or any institution of comparable status.
Applicants must be computer literate and must be conversant with accounting/auditing softwares. He/she must be below the age of 55 years by 1° October, 2023.
Qualities of the Candidate:
Candidate for the post of Bursar of the Nigeria French Language Village shall be professionally qualified and competent.
He must be visionary and of proven integrity and transparency in addition to possessing other leadership qualities that will enable him/her to function effectively as Bursar of a Nigerian University.
Basic Competence Requirement for the Position:
The ideal candidate must be a person with the following relevant skills and competence:
Good team player
Ability to negotiate at the Federal Government level.
Versatility in IT with a working knowledge of diverse accounting packages.
Proven professional competence and administrative pedigree.
The candidate must be diligent and forthright.
Ability to initiate proactive policies geared at propelling the Nigeria French Language Village forward.
Should be proactive and ensure that approved funds are released promptly to meet deadlines.
Good internet skills.
Ability to give sound financial advice.
Ability to coordinate diverse activities and projects and work under pressure.
Good presentation and advocacy skills.
Salary / Conditions of Service
The remuneration and other conditions of service are as applicable to the post of Bursar in Federal Universities.
As stipulated by the Universities (miscellaneous provisions) Amendment Act 2012, the Bursar shall hold office for a single term of 5 years only. Notwithstanding this provision, Council may upon satisfactory performance, extend the tenure of the Bursar for a further period of one year only and he/she shall thereafter relinquish the post and be assigned to other duties in the institution, if he/she has not attained the retirement age.
How to Apply
Interested and qualified candidates should submit ten (10) copies of each of their Applications, Credentials and detailed Curriculum Vitae, using the following format:
Names in full
Place and Date of Birth
Home address
Present postal address and telephone number Nationality at Birth
Present Nationality
State of Origin
Marital Status
Number and ages of children
Academic and Professional qualifications (including distinctions with dates) photocopies of certificate are to be enclosed
Working experience (up to present status, grade and salary, photocopy of last pay slips should be attached).
Proposed date of availability for duty if appointed
Extracurricula activities.
Applications with supporting documents must be sent by registered post or handed directly to:
The Registrar,
The Nigeria French Language Village,
P.M.B. 1011, Ajara,
Badagry, Lagos State.
Note
Candidates are to request three (3) referees to forward their reference letters under confidential cover to reach the Registrar before the closing date for receipt of applications.
Candidates shall equally submit in not more than two (2) pages, a statement on their vision / mission of the Bursary of the Nigeria French Language Village.
Only shortlisted candidates will be invited for interview.
Application Deadline 13th July, 2023.