Area Coordinator – National Position at Malteser International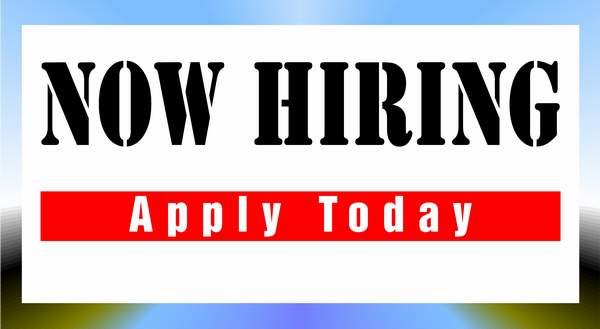 Malteser International has been working in Nigeria since 2017. In Northeast Nigeria and more specifically in Borno State, MI is currently active in the WASH and Protection sector for improving the lives of both the IDP population as well as the host communities. The WASH activities focus on improved access to safe water, sanitation, and hygiene. They include NFI distribution, solarization of boreholes, rehabilitation of hand pumps, construction of latrines and hygiene promotion. Malteser International thereby applies a participatory, gender sensitive and inclusive approach.
We are recruiting to fill the position below:
Job Title: Area Coordinator – National Position
Location: Maiduguri, Borno
Duration of contract: 12 months with possibility of extension
Employment Type: Full-time
Job Description
The Area Coordinator is responsible for providing strong leadership in the management of the MI programme in the centre, i.e. Maiduguri, Jere and Konduga.
Working closely with and in support of MI Maiduguri/Jere/Konduga staff, the Area Coordinator is responsible for ensuring an adequate, sustained, and consistent support to staff and project partners as well as for planing and implementing WASH, protection (gender-based violence) and food security activities and addressing emerging needs themselves.
Your Responsibilities
In close coordination and robust collaboration with MI Senior Management and Coordination Team and project partners leadership, ensure smooth implementation of project activities as per agreed detailed implementation plan
Monitor changes in context including security, ensure shared analysis with the project partners and cascade any issues for consideration with the MI Senior and Coordination Team
Hold regular team meetings to enhance coordination and communication
Oversee of Area project expenditure and monitor budget to actual expenditure in coordination with the Program Administrator
Act as the main focal point for liaison with the Borno State Government, in particular engagement with the Borno State Government and relevant institutions such as the Borno State Agency
Enhance and create opportunities for MI and ongoing or/and planned keep abreast of technical development and conversations, in particular regarding WASH, protection and future project development in food security and other sectors
Work closely with MI and project partners technical teams, ensure key project deliverables, i.e reports, and relevant donor guidelines are complied with
Your Profile
An advanced University/Technical Degree in Engineering or a related field is strongly recommended
Demonstrated field teams management experience and capacity to work effectively with partners and local governments as well as to lead project teams in order to deliver an innovative programme
Safeguarding as well as resources management experience with commitment to MI values and standards
At least 5 years' experience of working in an INGO in a developing country and/or in a humanitarian context
Excellent project management, partnership management and coordination experience as well as strong communication skills
Analytical, critical and systematic thinking skills, with capacity to see the overall picture and to make sound judgement/decisions as well as genuine interest in learning
Pro-active, resourceful, solution and results oriented and able to cope with stressful and hostile working environments
What we Offer
Salary according to qualification and experience, insurance package inclusive
How to Apply
Interested and qualified candidates should:
Click here to apply
Note
Malteser is an equal opportunity employer and welcomes applications from all people, regardless of gender, confession or origin.
Female candidates are strongly advised to apply.
Application Deadline 16th August, 2023.