Mechanical Technician at Greentech Industries Limited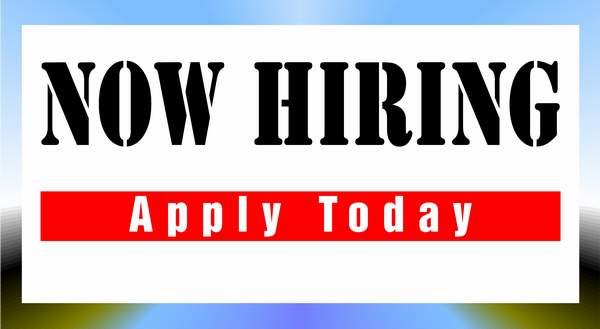 Greentech Industries Limited is a foremost indigenous value added technology driven manufacturer and processor of cassava tubers, corn and sweet potatoes into pharmaceutical and food grade industrial starch. Our current annual installed production line processing capacity is 200,000 metric tons of raw cassava root tubers with the plan to activate second production line of similar capacity using corn as feedstock. GTI products are processed to serve both the local and international pharmaceutical and food / beverage native starch markets.
We are recruiting to fill the position below:
Job Title: Mechanical Technician
Location: Agbara, Ogun
Employment Type: Full-time
Description
The mechanical maintenance technician is responsible for mechanical maintenance, repair, installation of production line plant and equipment involved the production of Company's products.
Ensure mechanical operations, standards and controls are maintained at high quality.
Duties
Carrying out planned and preventive maintenance programmes on a wide range of equipment with emphasis on compressor, generators, diesel engines, pumps, hydraulics and pneumatic valves, bearings, motors, engines, industrial steam boilers, alignments
Fabricate jobs from blueprints and sketches.
Fault finding and diagnose problems with production line plant.
Work with Production Engineers to install new and replacement plant and equipment.
Record maintenance activities carried in the plant and equipment.
Ensure all factory machines are working at optimum operation condition.
Ensure all maintenance operations are carried out in accordance with safety and quality procedures, risk assessment and safe systems of work.
Identify and maintain critical spare inventory levels and coordinate accordingly with stores.
Take up IMS (Information Management System) on responsibilities such as reporting unsafe act, condition or procedure in the workplace, participating in fire or emergency drill at work, participating in incident reporting and investigation when necessary and adherence to Company policies.
Responsible for maintenance for all rotating and static equipment
Perform preventive maintenance work and support to implement Mechanical Integrity work, troubleshooting, repair for all equipment.
Requirements
Candidates should possess an HND / B.Eng Degree with 4 – 7 years relevant work experience.
Competencies:
General factory mechanical machinery, plant & equipment experience.
Maintain a flexible attitude and able to demonstrate initiative and confidence.
Able to work under pressure and to meet tight deadlines.
Highly attentive to details.
Strong dexterity.
Basic computer skills MS. Office.
Experience of maintaining & servicing rotational machines.
Familiar and able to troubleshoot and repair mechanical systems.
Able to manage a varied workload and handle multiple priorities.
Strong problem-solving skills.
Team player and self-motivated.
How to Apply
Interested and qualified candidates should send their CV to: [email protected] and Cc: [email protected] using the Job Title as the subject of the mail.
Application Deadline 27th August, 2023.