Customer Marketing Manager at Ericsson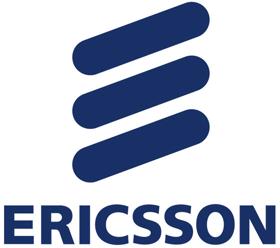 Ericsson is a world-leading provider of telecommunications equipment & services to mobile & fixed network operators. Over 1,000 networks in more than 180 countries use Ericsson equipment, & more than 40 percent of the world's mobile traffic passes through Ericsson networks. Using innovation to empower people, business & society, we are working towards the Networked Society, in which everything that can benefit from a connection will have one. At Ericsson, we apply our innovation to market-based solutions that empower people & society to help shape a more sustainable world.
We are recruiting to fill the position below:
Job Title: Customer Marketing Manager
Location: Lagos
Employment Type: Full-Time
About This Opportunity
We are now looking for a Customer Marketing Manager to support customer engagements, drive account-based marketing execution and create impactful customer experiences with specific Customer Units CUs/accounts.
The responsibility includes engaging with the sales organization in ongoing business and new business opportunities ensuring leads generation for sustainable growth.
The Customer Marketing Manager will be responsible for two major Customer Units (South and East Africa alongside a Major Communication Service Provider (CSP) Operating Companies within Market Area Middle East and Africa.
What You Will Do
Analyze the account from market, customers and competitors' perspectives
Develop effective account strategy and plan for specific accounts per CU to accelerate adoption
Contribute to the high-performance marketing culture
Participate in sales account planning to share marketing insights and to develop insights for brand or specific portfolio positioning
Drive customer engagements and create impactful customer experiences within specific CUs, including planning, managing, executing and following -up on marketing campaigns around the customer journey driving collaboration between sales and marketing
Provide input on CU marketing content needs to global point of contact
Plan and execute customer-specific events, workshops, and activities based on global campaigns activation plans
Drive lead generation with specific accounts/Customer Units.
Measure activation success and analyze needed changes.
Build strong relationships with customer and account counterparts to engage early on in the sales journey and create the need for the customer.
Help to position Ericsson as a market leader and stimulate market growth.
You Should Have
University degree in Business, Marketing, Communications or equivalent training/experience.
5 – 7+ years of relevant experience.
Customer knowledge.
Experience working in a dynamic and fast-moving environment.
Understanding of digital communications
Telcom & ICT background is preferred.
You Will Bring:
Account marketing knowledge & skills
Market insight and analysis
Business Acumen
Customer insight
Speaking and presentation skills
Relationship building.
Core Competencies:
Demand generation skills
Domain knowledge (industry/portfolio)
Communications skills (verbal/written)
Presentation skills.
Negotiations and value argumentation skills (customer/brand/portfolio)
Analytical & problem-solving skills
Value Creation Knowledge
Project management
How to Apply
Interested and qualified candidates should:
Click here to apply