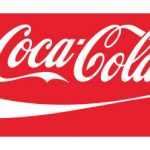 Website Coca-Cola
Coca-Cola is the most popular and biggest-selling soft drink in history. An icon of all times, Coca-Cola is the best-known product in the world
Coca-Cola is the most popular and biggest-selling soft drink in history. An icon of all times, Coca-Cola is the best-known product in the world.
Job Title: Talent Acquisition Partner
About the Job
Delivery of country recruitment ensuring targets achievement for Performance and retention of new hires, Cost per hire, Time to close the vacancy, LMs satisfaction, Candidates' experience
Proactive Talent Mapping based on SWP for key positions and early talent level; Partnerships and relationships built with potential talent/ pools
Assessment, Acceleration and Development Center delivery: Staffing as per A&DC recommendations, Promotability after talent programs, Performance and retention of newly promoted
Build Talent Acquisition and Identification organizational capability : Assessment programs for LM, Interviewing skills for LM , Talent championship programs
Long term Talent Acquisition planning: Provides analyses and trends from external market to LMs; Opportunities for strengthening the pipeline through TA
Requirements
5 years' Recruitment experience within any of the following sectors: Staffing Agencies, Human Resources Consulting, Manufacturing, Consumer Goods, Telecommunications or Energy
Experience in the design and implementation of Assessment and Development Centres
Experience in managing entry to senior level recruitment projects and mass recruitment programmes.