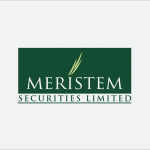 Website Meristem Securities Limited
Meristem Securities Limited (MSL). MSL is a member of the Nigerian Stock Exchange (NSE), and is licensed by the Securities and Exchange Commission (SEC) in Nigeria
Meristem Securities Limited (MSL). MSL is a member of the Nigerian Stock Exchange (NSE), and is licensed by the Securities and Exchange Commission (SEC) in Nigeria.
Strategic Brand Manager
Location: Lagos
JOB DESCRIPTION
Plan, Deliver, Execute and Manage brand strategic campaigns (internal and external);
Conduct Market Research and Competitors Analysis;
Stakeholder Mapping strategy;
Translate brand elements into plans and go-to marketing strategies ;
Optimizing budget spending;
Plan, execute, and measure experiments and conversion tests;
Engage creative vendors for the development of creatives to motivate the target audience to take action.
Brainstorm new and creative growth strategies for our products;
Email marketing;
Reports writing
Any other assignment as may be assigned by your supervisor
JOB EXPERIENCE
Qualifications and Work Experience:
The candidate should have at least a 2.2 BSc. degree in a social science course or related course. A master's degree is an added advantage
Between three (3) to six (6) years of cognate experience in Brand Management and or related role preferably from an in a financial institution. An Advertising agency is an added advantage.
A professional certificate in relevant fields is an added advantage.
Experienced in a customer-driven environment and working with targets
Experience with stakeholder and client management
Experience with planning, delivering and executing marketing campaigns, measurements, and creative strategy
Strong written and verbal communication skills, plus acute attention to detail
Must be able to think creatively
Skills & Competencies:
Attributes
Leadership
Must possess good listening skills
Must be fair, goal oriented, responsible and skilled
Must be a good director of affairs both human and material
Must be able to evaluate others
Must be charismatic
Must be very coherent and have excellent communication skills
Self-starter
Must be an energetic person with unusual initiative
Must be resilient
Sound ethics and integrity
Must be discernibly honest and of consistent upright character
Must be ethical i.e. must follow the ideals and responsibilities of the banking industry as set out in the code of ethics guiding operations and operators in the industry.