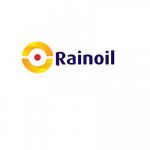 Website Rainoil Limited
Rainoil Limited is a leading downstream oil marketing company
Rainoil Limited is a leading downstream oil marketing company; primary products which include (PMS), Diesel (AGO) and Kerosene (DPK). Rainoil Limited was incorporated in November 1994, commencing operations in May 1997. In 1999, Rainoil Limited acquired its first service station.
Retail Operations Executive
Location: Cross River , Delta , Lagos
Location: Oghara (Delta), Ijegun (Lagos) and Calabar
Experience: 1-3 years' experience in related role
Qualification: Minimum of Second Class Upper in B.Sc Engineering or related field .
Duties and Responsibilities:
Facilitates the Loading and Ullaging of products at the depots for retail stations
Collect and plan economic means of distribution of orders to retail outlets
Assist the National Operations manager to prepare monthly returns to Head Office
Supervise and ensure effective co-ordination of business activities at the depots.
Ensure efficient and equitable allocation of product to the retail stations from the depot
Ensure all trucks used for transportation meet specified standards.
Manage relationships with the depots and retail business
Manage relationships with third party depots representatives
Ensure timely dispatch of loaded trucks to retail outlets
Monitor risk-management procedures and maintain problem logs for identifying and reporting issues to management on product
Collects the chart of every truck to be ullaged, and compares it with the ullage figures to establish the quantity loaded
Attends to any issues that may arise at the depots either with the owners or external stakeholders
Prepares reports on daily operations and stock movement
Ensures all the equipment required for operations are in place
Implements HSE policies in the daily operations and reports any shortage in equipment to the manager
16.  Proactively engages with the external community, government agencies and other relevant stakeholders concerning Rainoil Operations
Method of Application
Interested and qualified candidates should forward their CV to the email address indicated under the apply button and using the position as subject of email.