Restaurant Supervisor at Upbeat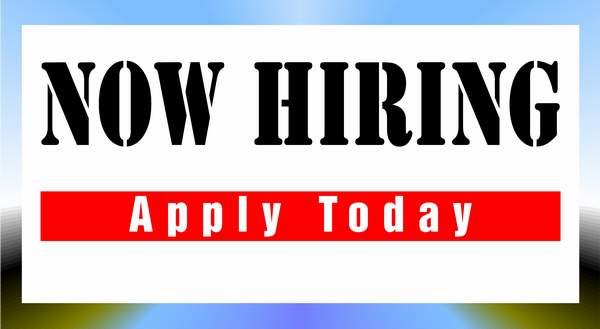 Upbeat was born to fill a gap in the market, establishing a world class and fun sports and fitness recreation centre in Africa for the benefit for all in the community.We are vibrant, encouraging, team-oriented, wholesome and strong with positive attitudes we are babies, school children, young adults, thrill seekers, parents, and grandparents. Every day, we deliver a unique experience through our Facility, our people and our products to make UPBEAT your number one destination for fun and fitness. We provide excellent quality service in a safe environment. We are energetic, we are fun, innovative, and fit! We touch the lives of everyone as we challenge you to be inspired, be different and be motivated. We challenge you to Up your Fun, Up your Fitness & Up your Life!
We are recruiting to fill the position below:
Job Title: Restaurant Supervisor
[sc name="ads-2″ ][/sc]
Location: Lekki, Lagos
Employment Type: Part-time
Job Description
Customer Service:
Ensure the Restaurant teams is always welcoming and friendly to customers.
Welcome guests and ensure every customer feedback are tracked on Glitch report. Ensure proper follow up till issue has been resolved.
Receive and validate cash, cheque, credit card, bank transfers or POS payments made; accurately record payments and issue receipts where necessary.
Work with the sales team to process guests' reservations; confirm availability, ensure payment is made and approved and confirm registration to guest and appropriate unit.
Ensure interdepartmental communication is maintained through the proper channel(s).
Supervises the functions happening in the event rooms to ensure that food set up is done well, the servers are well groomed and ready to serve, and that clearing is done after the event.
Ensure that attendance records for all Restaurant activities are accurate and updated regularly.
Listen to team members' feedback and resolve any issues or conflicts; Motivate team members and lead by example.
Inventory:
Reconcile the inventory recorded at the beginning of the shift against end of shift sales made by the Cashier.
Ensure that the till stock levels for Upbeat bite, drinks, Service tools and consumables does not go below reorder level; raise stock requisition as at when due to ensure consistency.
Work with the Accountant to evacuate sales envelopes from the drop safe while ensuring accurate reconciliation of all recorded transactions
Reconcile breakages and communicate with Finance for reconciliation
Requirements
Candidates should possess a B.Sc, HND qualification with 0 – 2 years work experience.
Salary
N45,000 – N50,000 / month.
[sc name="ads" ][/sc]
How to Apply
Interested and qualified candidates should send their Applications to: careers@upbeatcentre.com using the position as the subject of the mail
Application Deadline  17th August, 2021.