Recruitment at The United Nations World Food Programme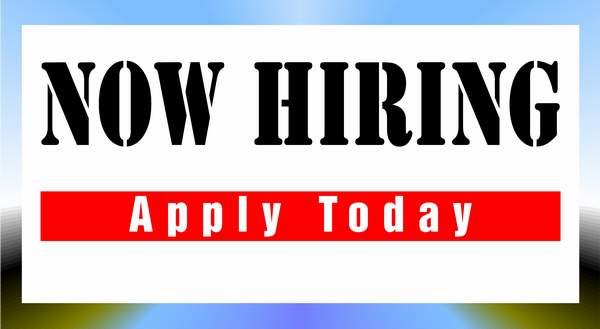 The United Nations World Food Programme is the world's largest humanitarian agency fighting hunger worldwide. The mission of WFP is to help the world achieve Zero Hunger in our lifetimes. Every day, WFP works worldwide to ensure that no child goes to bed hungry and that the poorest and most vulnerable, particularly women and children, can access the nutritious food they need.
We are recruiting to fill the position below:
Job Title: Programme Assistant – Partnerships (SC5)
Requisition ID: 142748
[sc name="ads" ]
Location: Damaturu, Yobe
Organizational Context
This job is found in Regional Bureaux (RBs), Country Offices (COs), Area/Field Offices (AOs/FOs). The job holders typically report to a Programme Policy Officer or the designate.
At this level, job holders are responsible for the completion of a range of specialized and/or standardized processes and activities requiring some interpretation of standard guidelines and practices.
Job holders are able to recommend a course of action to staff at various levels and may allocate tasks to other support staff.
They work under minimum supervision, perform basic analyses and compile reports to support information consistency and smooth implementation of programmes/projects.
Job Purpose:
To perform specialized and/or standardized policy and programme-related processes and activities to support the effective delivery of assistance packages.
Key Accountabilities (Not All-Inclusive)
Review Cooperating Partner Distribution Reports (CPDR) and follow-up payments process of invoices.
Tracking and recording of GFD in-kind daily distribution report to inform management of distribution report and challenges.
Oversee Programme activities where partners implementing in-kind food assistance and Blanket Supplementary Feeding Programme (BSFP) & provide site guidance to CP's staff.
In line with approved distribution plan, prepare Food Release Notes (FRNs) for dispatches and timely distributions.
Continue updating beneficiary's caseload through integration of new arrivals and targeting method using community-based approach.
Liaise with cooperating partners on food dispatches and distributions.
Undertake deep field missions to conduct oversight monitoring where WFP partners implement food Programme and Prepare Back to Office Report.
Manage COMET entry for GFD in-kind food assistance.
Provide guidance to cooperating partners on WFP operational practices on cross-cutting issues.
Track new arrivals to inform of contingency food
Undertake other assigned tasks.
4Ps Core Organisational Capabilities
Purpose:
Understand and communicate the Strategic Objectives: Helps teammates articulate WFP's Strategic Objectives.
Be a force for positive change: Suggests potential improvements to team's work processes to supervisor.
Make the mission inspiring to our team: Explains the impact of WFP activities in beneficiary communities to teammates.
Make our mission visible in everyday actions: Articulates how own unit's responsibilities will serve WFP's mission.
People:
Look for ways to strengthen people's skills: Trains junior teammates on new skills and capabilities.
Create an inclusive culture: Seeks opportunities to work with people from different backgrounds.
Be a coach & provide constructive feedback: Serves as a peer coach for colleagues in same area of work.
Create an "I will"/"We will" spirit: Tracks progress toward goals and shares this information on a regular basis with supervisor.
Performance:
Encourage innovation & creative solutions: Explores ways to consistently be more efficient and accurate in own areas of work and shares new methods of work with colleagues.
Focus on getting results: Focuses on getting results and tracks trends in completion rates for own tasks to identify opportunities for efficiency.
Make commitments and make good on commitments: Takes responsibility for own tasks and notifies supervisor as soon as possible of potential delays in meeting deadlines or commitments.
Be Decisive: Independently decides what action to take when faced with critical choices in the workplace or in dangerous situations in the field.
Partnership:
Connect and share across WFP units: Suggests opportunities for partnering with other units to supervisor.
Build strong external partnerships: Identifies opportunities to work with colleagues and partners in the field towards common goals.
Be politically agile & adaptable: Develops an understanding of the value of WFP's teams and external partners in fulfilling team's goals and objectives.
Be clear about the value WFP brings to partnerships: Aligns own activities with supervisor's priorities to fulfill internal and external partner needs.
Functional Capabilities
Capability Name:
Description of the behaviour expected for the proficiency level
Programme Lifecycle & Food Assistance:
Can facilitate implementation of food assistance programmes under guidance using basic understanding of principles and good practices of programme design, implementation and monitoring.
Transfer Modalities (Food, Cash, Vouchers):
Demonstrates ability to facilitate, under guidance, food assistance programme implementation that deploys full range of transfer modalities with an understanding of basic principles guiding modality selection and implementation.
Knowledge of Specialized Areas:
Understands basic technical concepts and data andtheir relevance to food assistance programmes.
Emergency Programming:
Displays capacity to provide inputs into the development, implementation and realignment of high quality emergency programmes.
Strategic Policy Engagement w/Govt:
Understands and applies basic principles of engagement with government counterparts at the national or local level.
Standard Minimum Qualifications
Education: Completion of secondary school education. A post-secondary certificate in the related functional area is desirable.
Language: Fluency in both oral and written communication in English. Understanding of Hausa or any other local language is desirable.
Experience: Minumum 3 years of related work experience.
Desired Experiences For Entry Into The Role:
Has facilitated communication with technical teams (i.e. nutrition, VAM, etc.).
Has contributed to implementation of programmes.
Has observed or assisted with policy discussions.
Has observed or assisted with training, field support, report writing, documentation of meetings.
Terms and Conditions
Only Nigerian nationals (or residents with valid residence and work permits) are eligible to apply.
Applications must be submitted online and in English only.
Only shortlisted candidates will be contacted.  Canvassing of any sort will lead to automatic disqualification of the concerned applicant.
[sc name="ads" ]
How to apply
Interested and qualified candidates should:Click here to apply
Application Deadline 5th July, 2021.
Job Title: National Programme Policy Officer (Partnership) NOB
Job ID: 142796
Location: Damaturu, Yobe
Employment Type: Full-time
Organizational Context
This job is found in Headquarters (HQ), Regional Bureaux (RBs) or Country Offices (COs) and job holders report to a more senior Programme Policy Officer.
Job holders operate with a high degree of independence, manage more junior staff to ensure that programme and policy objectives are achieved in full. They are usually involved in a wide variety of programme and policy activities and analytical work, some of which may be of a considerable complexity. At this level job holders are expected to contribute to performance improvement.
Job Purpose:
To provide support to policy and programme activities that effectively meet food assistance needs.
Key Accountabilites (Not all-inclusive)
Contribute towards the development of a wide variety of projects, plans and processes, ensuring alignment with wider programme policies and guidance.
Provide project management support to specific and defined programmes and projects of considerable size/complexity, ensuring a coordinated approach with wider programmes that complies with WFP standards and procedures.
Develop and coordinate data gathering and monitoring systems ensuring that rigorous quality standards are maintained.
Research and analyse a range of policy and operational issues to inform the development of policies, programmes and activities.
Contribute to the preparation of accurate and timely reporting on programmes and activities that enable informed decision making and consistency of information presented to stakeholders.
Liaise with internal and external counterparts to ensure effective collaboration, monitor ongoing projects and highlight potential risks to project delivery.
Support the identification, development and management of potential partnerships to collaborative working leading to improved food assistance packages.
Support the capacity building of WFP staff, partners and national government to prepare for and respond to food assistance needs, e.g. through providing inputs into training materials.
Guide and supervise more junior staff, acting as a point of referral and supporting them with analysis and queries.
Other as required.
Other Specific Job Requirements
This section is optional to describe additional responsibilities & knowledge required for the specific job.
Responsible to support / supervise partnership program assistants:
Actively participate and coordinate Technical Review Committees (TRCs) and Cooperating Partners Committees (CPC);
Internal & external coordination; capacity building of staff and partners;
External communication & CP meetings;
Ttechnical support on TRCs & CPCs; working closely with Damaturu Head of Programme in different operational matters related to partnership
Accountable for the FLA management for all CPs/Govt partners at Sub Office level.
Accountable for Invoicing and reconciliation of the monthly invoices raised by all Cooperating Partners at the Sub-Office.
Standard Minimum Qualification
Education:
Advanced University degree in International Affairs, Economics, Nutrition/Health, Agriculture, Environmental Science, Social Sciences or other field relevant to international development assistance, or First University Degree with additional years of related work experience and/or trainings/courses.
National Professional:
Fluency (level C) in English language is compulsory. Knowledge of Kanuri and Hausa is desirable
Desired Experiences:
Has deepened technical knowledge through exposure to technical teams.
Has taken leadership of implementing programmes.
Has provided input into policy discussions and decisions.
[sc name="ads" ]
How to apply
Interested and qualified candidates should:Click here to apply
Terms and Conditions
Only Nigerian nationals are eligible to apply for this position.
Applications are to be submitted and received online and in English language only.
Only shortlisted candidates will be contacted.  Canvassing is strictly prohibited. Canvassing of any sort will lead to automatic disqualification of the concerned applicant.
Application Deadline 6th July, 2021.
Job Title: Deputy Food Security Sector Coordinator
Job ID: 142481
Location: Maiduguri, Borno
Employment Type: Full-time
Organizational Context
The Food Security Sector (FSS) in Nigeria is led by the Ministry of Agriculture and Rural Development (MOARD) at the Federal level and the Ministry of Agriculture and Natural Resources (MANR) at the State level. The Food Security Sector is co-led by the Food and Agricultural Organization of the United Nations and the World Food Programme.
The FSS provides an action-oriented forum for bringing together national and international humanitarian partners to improve the timeliness and impact of appropriate humanitarian food security assistance to food insecure population and communities in North-Eastern Nigeria (Adamawa, Borno, and Yobe States).
Specifically, the FSS helps to ensure coherent, coordinated, and integrated humanitarian responses, driven by the assessed food security needs of the affected population. This is achieved through the following specific activities:

Regular sector and technical working group meetings held once at Abuja (Federal level co-ordination), twice a month at state level (state-level co-ordination), and through Mini Coordination Groups.
Evidenced-based assessments achieved through the Cadre Harmonize and joint food security assessments.
Information management and dissemination-coordinating the who, what, where, when, and for whom (5Ws) translated into maps and gaps analysis, which are shared with partners on regular basis; and
Inter-sectorial co-ordination – coordinating with OCHA and other sectors such as
Function Purpose
The Food Security Sector and coordination in Nigeria is operational at the Federal (Abuja) and State level in Adamawa, Borno, and Yobe States, in the North-Eastern part of the country, where the humanitarian needs and operations are highest, as well as the presence of food security sector partners. Humanitarian Hubs and co-ordination mechanisms have been established. This has been strengthened through the deployment of additional human resources capacity including the Office of the Deputy Humanitarian Co-ordinator.
According to the increasing scale and complexity of food security response operations in North-Eastern Nigeria, the position of Food Security Sector Deputy Coordinator is conceived to strengthen the exiting capacity of the Food Security Sector, providing support to the Sector Coordinator and sector partners in matters of strategic direction and operational coordination, joint assessments, priority setting, gap analysis, monitoring and reporting.
Duties and Responsibilities
Under the direct supervision of the Food Security Sector Coordinator and the administrative supervision of the Deputy Country Director, WFP, the Deputy Coordinator will perform the following duties and responsibilities:
Support the FSS Co-ordinator to ensure strategic direction and operational coordination of partners that are involved in food assistance activities, including Government, especially in setting priorities for intervention, operational response planning, overall food assistance response monitoring, gap analysis and reporting.
Support the FSS Coordinator in promoting and coordinating joint needs assessments, leading strategic joint analysis of the available information and maintaining a database of all partners' assessments that can be relevant to food security programming.
Advise the FSS Coordinator on standards for food assistance interventions (either in-kind or CBT) and promote harmonization of targeting criteria, food baskets/amounts of CBT and distribution modalities.
Undertake advocacy and resource mobilization for the Food Security Sector.
In the absence of the FSS Coordinator, represent the Food Security Sector in all relevant meetings and for a.
Maintain close contact with partners and support reporting including the humanitarian Periodic Monitoring Report, Situation Reports, FSS Bulletins and Dash Boards.
Support the FSS Coordinator in planning and organising the Adamawa, Borno, and Yobe Food Security Sector Working Group (FSWG) Meetings; and
Undertake any other duties as requested by the FSS Coordinator.
Qualifictations and Competencies
Education:
Postgraduate Master's degree in Social Sciences or in a discipline relevant to the mandate of the Organization.
Experience:
Experience in humanitarian response at a mid – or senior level including in the Food Security Sector.
Position Specific Competencies:
Ability to establish strategic partnerships.
Ability to work and plan at strategic as well as operational levels.
Understanding of the international humanitarian response architecture, including co-ordination mechanisms, humanitarian reform and action, and funding mechanisms (e.g. Strategic Response Plan process, Central Emergency Response Fund and Flash Appeals).
Ability to work with a diverse group of stakeholders, including government actors and build consensus.
Coping with pressure: ability to work productively under and to maintain visibly high levels of morale in difficult circumstances.
Ability to communicate clearly and to adapt to communication style according to audience; and
Strong experience in Cadre Harmonize/IPC.
Language:
Working knowledge of English Language.
Skills:
Excellent organizational skills.
Good written communication skills, including in emergency settings.
Demonstrated ability to analyze problems, make appropriate recommendations, effective decisions, including in emergency settings.
Strong foundation in programme formulation, planning, implementation, management, and evaluation.
[sc name="ads" ]
How to apply
Interested and qualified candidates should:Click here to apply
Terms and Conditions
WFP offers a competitive compensation package which will be determined by the contract type and selected candidate's qualifications and experience.
Application Deadline 14th July, 2021.