Procurement Officer at Ibadan Electricity Distribution Company (IBEDC) Plc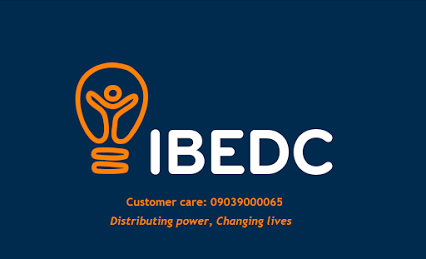 Ibadan Electricity Distribution Company (IBEDC) Plc – Headquartered in Ibadan is responsible for electricity distribution within the south western zone (Oyo, Ogun, Osun and kwara as well as some parts of Kogi, Ekiti and Niger states).
We are an organization with a focus on delivering excellent service to the customers and providing customer satisfaction through reliable power distributions.
We are recruiting to fill the position below:
Job Title: Procurement Officer
[sc name="ads" ][/sc]
Location: Ibadan, Oyo
Slots: 2 Openings
Job Description
To ensure that the equipment and materials needed to maintain operations are purchased from specified suppliers and are delivered according to agreed terms and conditions.
Responsibilities
Interfaces with Supervisor to plan and prioritize purchasing activities.
Conducts research to ascertain the best products and suppliers in terms of best value, delivery schedules and quality.
Reviews and endorses invoices for services rendered by vendors.
Monitors vendor/supplier performance against contractual obligation and agreed KPI's whilst routinely benchmarking them against the competition.
Requests amendments to or extensions of contracts if required.
Arbitrates claims or complaints occurring in performance of contracts.
Identifies opportunities and develops action plans to achieve efficiencies in the procurement process.
Receives and collates requisitions from Functions, plans orders and manages approval processes.
Receives expression of interest from vendors/ service contractors and assists in negotiating terms of sales with vendors to minimise cost implications for IBEDC.
Prepares requests for bids, process specifications and other exhibits that may be required in procurement process.
Reviews, updates, and maintains purchase orders until they are closed – tracks orders and delivery dates.
Requirements
B.Sc. in Purchasing & Supply or related courses
Minimum Qualification: Bachelor Degree
Required Experience: 1 – 3 years
Behaviourial Requirements:
Good analytical skills
Good report writing and oral communication skills
Creative Thinking Skills
Organizational Skills
Problem-Solving Skills
Critical Thinking Skills
Skills Requirements
Proven experience in procurement, implementing procurement strategies, driving cost savings and improving terms and conditions.
knowledge of various factors affecting the selection of procurement methodologies including impact of new technologies, pricing structure of various markets, life expectancy of equipment, and associated costs.
Ability to use Procurement software tools/technology.
[sc name="ads" ][/sc]
How to Apply
Interested and qualified candidates should:
Click here to apply
Note: When the page opens, click on "Click Here to See Vacancies" and select "Procurement Officer" to apply accordingly
Application Deadline  13th August, 2021.