Jobs at Nigerian Exchange Group (NGX Group)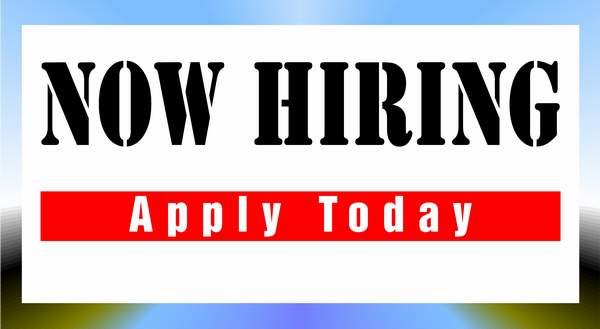 Nigerian Exchange Group (NGX Group) is a  Leading financial market infrastructure provider in Africa, connecting Nigeria, Africa and the world.
We are recruiting to fill the positions below:
Job Title: Financial Reporting Officer
Location: Lagos, Nigeria
Job type: Full-time
Job Description
The Financial Reporting Officer will manage the financial performance of Nigerian Exchange and will see to the accurate daily posting of transactions and ensure that all general ledgers are reporting correctly for management account and other reporting purposes.
The Financial Reporting Officer will also ensure adequate budgetary control for transactions and concerned departments. He or she will see to proper fixed asset register and general ledger maintenance.
And keep adequate records/files for all transactions. This position reports to the Team Lead, Financial Reporting.
Responsibilities
Ensure timely postings of transactions into the ERP.
Ensure that the fixed assets register is updated monthly and all assets are ascribed with identification tags.
Ensure that depreciation is charged and posted monthly.
Ensure that transactional documentations are complete with all the requisite approvals before such transaction is processed.
Ensure that transactions are called over daily to ensure that errors and/or irregularities are discovered promptly and escalated to the team lead and/or departmental head promptly.
Ensure that transactional documentations are time-stamped, signature verified, and reviewed for completeness, accuracy, and consistency before the transactions are processed.
Must ensure that accruals, prepayment, and amortisation schedules are prepared and relevant entries posted by month-end.
Ensure maintenance and proofing of General Ledger accounts on a monthly basis and over-aged open items are escalated to the Team Lead.
Support the annual budget process; prepare appropriate guidelines and templates.
Ensure that all transactional documents are filed in a neat and easily retrievable manner.
Support internal and external audit exercises and other statutory inspections of the Exchange's books.
Research / Policy Development and Standard Operating Procedures:
Develop, review and maintain Finance policies, guidelines, and Standard Operating Procedures (SOPs).
Responsible for conducting regular research and liaising with professionals across various industries to ensure financial performance reporting in the organisation is aligned with best practices.
Acquire good knowledge based on IFRS standards, its applications, and implications of first time adoption of a new standard.
Other Responsibilities:
Attend to staff on ERP related matters.
Assist staff / other departments on tax related matters.
Perform other related finance related duties as may be assigned from time to time.
Job Specification
To successfully deliver the above goals, the right candidate must have:
Minimum of 3 – 5 years Post-NYSC work experience in financial control of a bank or financial services firm, a top firm of auditors, or an Investment Management Company.
HND / B.Sc with emphasis on Economics, Finance & Accounting, or any other numerate courses (Sciences and Engineering).
At least one relevant professional qualification e.g. ACCA, ACA will be an advantage.
Desired Competencies and Skill Requirements:
Internal controls and operational risks knowledge/skills.
Highly numerate with excellent analytical skills.
Good process skills.
Good time management skills.
High proficiency in the use of the Microsoft Office Suite especially Microsoft Excel & PowerPoint.
High proficiency in the use of key business applications.
Good Interpersonal skills required in liaising with people at different levels within the Exchange.
Must possess 'good attention' to details.
Ability to generate trust and respect from staff and external stakeholders
A person with high integrity.
Interested and qualified candidates should:
Click here to apply
Job Title: Regulatory Development Analyst
Location: Lagos, Nigeria
Job type: Full-time
About the Job
The Regulatory Development Analyst works with the team to develop Rules and Regulations on the standards of conduct for Dealing Members that align with Nigerian Exchange's strategic objectives and is also responsible for creating awareness on compliance and regulatory issues for the Broker Dealer community.
The Regulatory Development Analyst is also involved in the process of issuing Licenses to Dealing Members and managing the sale and transfer process of Dealing licenses.
This position reports to the Team Lead, Regulatory Development and Approvals.
Responsibilities
Manage the implementation of the Minimum Operating Standards (MOS) and Sub-Broker model for Dealing Members.
Communicate and prepare memoranda for the National Council and Executive Management on various projects and initiatives as may be required.
Maintain the database of Dealing Member Firms and act as the liaison between the other units in the department, other departments in NGX Regulation, and CSCS on regulatory matters with the Dealing Members.
Liaise and work with external stakeholders on special initiatives and projects within the financial sector.
Manage the selection and bi-annual review of Designated Advisers.
Manage applications from Dealing Members to open Representative Offices or/and Branch Offices.
Conduct the Representative Office, Branch Office, and pre-trade (for firms applying for Dealing Member Licenses) inspections.
Track new regulatory rules and policies and align them with NGX Regulation processes and procedures.
Coordinate the collation of required periodic Statutory/Regulatory Reports and submit them to the appropriate statutory/regulatory agency.
Identify training needs and recommend capacity development programmes for Dealing Members to the NGX Exchange X-Academy.
Evaluate new rules and regulations before they are exposed to stakeholders and make recommendations where necessary.
Conduct on-site inspections and examinations of Dealing Member Firms in line with NGX Regulation's risk-based supervision framework and preparing inspection reports within the stipulated timelines.
Review Dealing Members' financial performance, capital adequacy, and liquidity management.
Review Dealing Members' compliance profile with the applicable Rules and Regulations.
Track inactive firms on an ongoing basis with a view to providing support to resolve outstanding regulatory issues.
Prepare presentations, organise meetings and workshops to engage various stakeholders on Nigerian Exchange's new initiatives, rules, and products.
Periodic risk profiling of Dealing Member firms.
Facilitate the adoption and implementation of the Nigerian Sustainable Finance Principles by the Dealing Members.
Perform other tasks as assigned by the Unit Head and Head of Department.
Job Specification
To successfully deliver the above goals, the right candidate must have:
Minimum of 3-5 years' post-NYSC working experience in the financial sector.
Minimum of LLB / B.Sc in Law, B.Sc / HND in Accounting, Finance or related fields.
Strong understanding of Capital Market operations and relationship management experience.
Demonstrated ability to work in a complex organisation.
Must be able to build strong partnerships with business and corporate staff, communicate to a wide variety of audiences in clear, understandable language.
Desired Competencies and Skill Requirements:
Highly organised with strong attention to detail and accuracy.
Ability to deal with ambiguity with strong judgment and problem-solving skills.
Open-minded with the ability to follow instructions and deliver quality results.
Ability to maintain a high level of confidentiality in handling sensitive information.
Basic project management skills.
Ability to work independently on multiple assignments and projects concurrently.
Effective organisational and interpersonal skills including written and verbal communication skills.
Strong working knowledge of MS Word, Excel, PowerPoint, Visio and Project.
A commitment to collaboration and a joint-accountability approach.
[sc name="ads-2″ ][/sc]
How to apply
Interested and qualified candidates should:
Click here to apply