Customer Care Representative at R.A. Trading & Investment Limited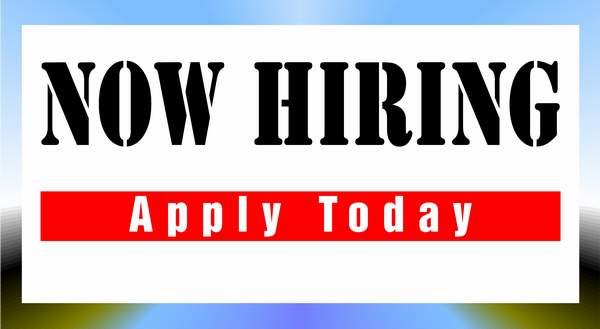 R.A. Trading & Investment Limited is an Israeli-Nigerian company. The company is managed by vastly experienced team of expatriate management executives and Nigerian staff. We have strategic partnerships and alliances with organizations and groups based in Nigeria, Europe and the Middle East. Our Office and Showroom is at 2/4 Samuel Anibaba Street, Ikosi, Ketu, Lagos. We are committed to clients' needs and to provide excellent work as well as providing competitive prices.
R.A. Trading & Investment Limited is a company that specializes in doors (Canadian, Panel, Flush Doors + Plain and Decorated Security Doors); Card key locks; Hotel Furniture; Dry Wall Partitioning; Suspended Ceilings; Laminated Flooring; Stainless Steel Balustrades & Handrails; all types of Office Furniture; Kitchen Furniture & Accessories; and Ultra-modern Swimming Pools.
We are recruiting to fill the position below:
Job Title: Customer Care Representative
Location: Lagos
Employment Type: Full-time
Job Brief
A Customer Service Representative, or CSR, will act as a liaison, provide product/services information, answer questions, and resolve any emerging problems that our customer accounts might face with accuracy and efficiency.
The best CSRs are genuinely excitedto help customers. They're patient, empathetic, and passionatelycommunicative.
They are confident at troubleshooting and investigate if they don't have enough information to answer customer questions or resolve complaints.
The target is to ensure excellent service standards, respond efficiently to customer inquiries and maintain high customer satisfaction.
They love to talk and understand the value of good communication skills. Customer service representativescan put themselves in their customers' shoes and advocate for them when necessary. Customer feedback is priceless, and these CSRs can gather that for you.
Problem-solving also comes naturally to customer care specialists.
Responsibilities
Managelargeamounts of incoming phone calls
Generate sales leads
Identify and assess customers' needs to achieve satisfaction
Handle customer complaints, provide appropriate solutions and alternatives within the time limits; follow up to ensure resolution
Keep records of customer interactions, process customer accounts and file documents
Follow communication procedures, guidelines and policies
Take the extra mile to engage customers
Build sustainable relationships and trust with customer accounts through open and interactive communication
Provide accurate, valid and complete information by using the right methods/tools
Meet personal/customer service teamsales targets and call handling quotas
Requirements and Skills
High school diploma with 3-8 years experience.
Proven customer support experience or experience as a Client Service Representative
Track record of over-achieving quota
Customer orientation and ability to adapt/respond to different types of characters
Excellent communication and presentation skills
Ability to multi-task, prioritize, and manage time effectively
Strong phone contact handling skills and active listening
Familiarity with CRM systems and practices
[sc name="ads-2″ ][/sc]
How to Apply
Interested and qualified candiates should send their CV to: admin@ra-nigeria.com using the Job Title as the subject of the email
Application Deadline  10th March, 2022.
[sc name="telegram" ][/sc]